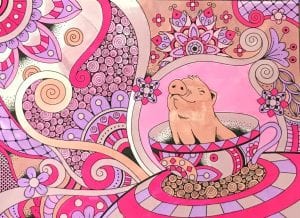 Color Monthly PLR products are sold through our website using the amember platform. We would love to have you become an affiliate! We specialize in high quality hand-drawn coloring pages and colorable journal & planner pages.
Paid via Paypal every Tuesday
50% commission on all digital PLR products (with exception to Limited License products, which are 40%)
25% commission on Creativity Corner Mastermind
10% commission on Creativity Corner Mastermind + 1:1 Coaching
Recurring commissions on subscriptions
This is a fantastic way to build lasting residual income. Most of our products have affiliate tools, images, pre-written emails for you to use, and coupons to pass onto your customers.
You can add some of our emails to your regular follow-up sequence and start building passive income!
Sign Up to Become An Affiliate Here
*Please note: to preserve the integrity of the affiliate program, we do not pay commissions on self-purchases, or in instances of illegal activity or fraud. Color Monthly PLR is the sole decision maker when fraud is detected. Occasionally, newer affiliates or large purchases may have commissions held for up to 90-days.
Affiliate Tools for Color Monthly PLR Products