Adult Coloring Designs Offered With Private Label Rights!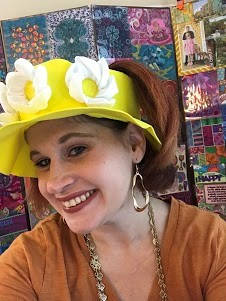 Rayven Monique here with my newest package of coloring designs for adults with PLR rights – Succulents Suck Coloring Pages.
I'd love your partnership in sharing this offer with others!
50% Commission 
Your Affiliate Link:
https://colormonthly.com/order/aff/go/USERNAME?i=43
Replace USERNAME with your username.
(Not an affiliate yet? Sign up here: Color Monthly PLR Affiliate Program)
Regular Price For 20 Pages is $30
Want a coupon code for your customers? Contact me.
This Bundle Includes The Following Beautifully Illustrated cacti and other succulents Coloring Pages:
I'll never desert you
Aloe from the other side
Free hugs
Succ it up, Buttercup!
Don't touch me.
Can't touch this
You grow girl!
Sup, succa.
Succ-cute-lent
Aloe to you too
Succ it
Mondays succ
When life Succs, Wet Your Plants
Don't be a CactASS
Pretty fly for a cacti
Succulents are planttastic
Cactus makes perfect
Stand tall and look sharp
Be a cactus in a world of delicate flowers
I'm only prickly in the morning
These PLR Bundles Rock!
All files come in PDF and JPG 

PLUS You Get Private Label Rights!
20 Designs For Only $17!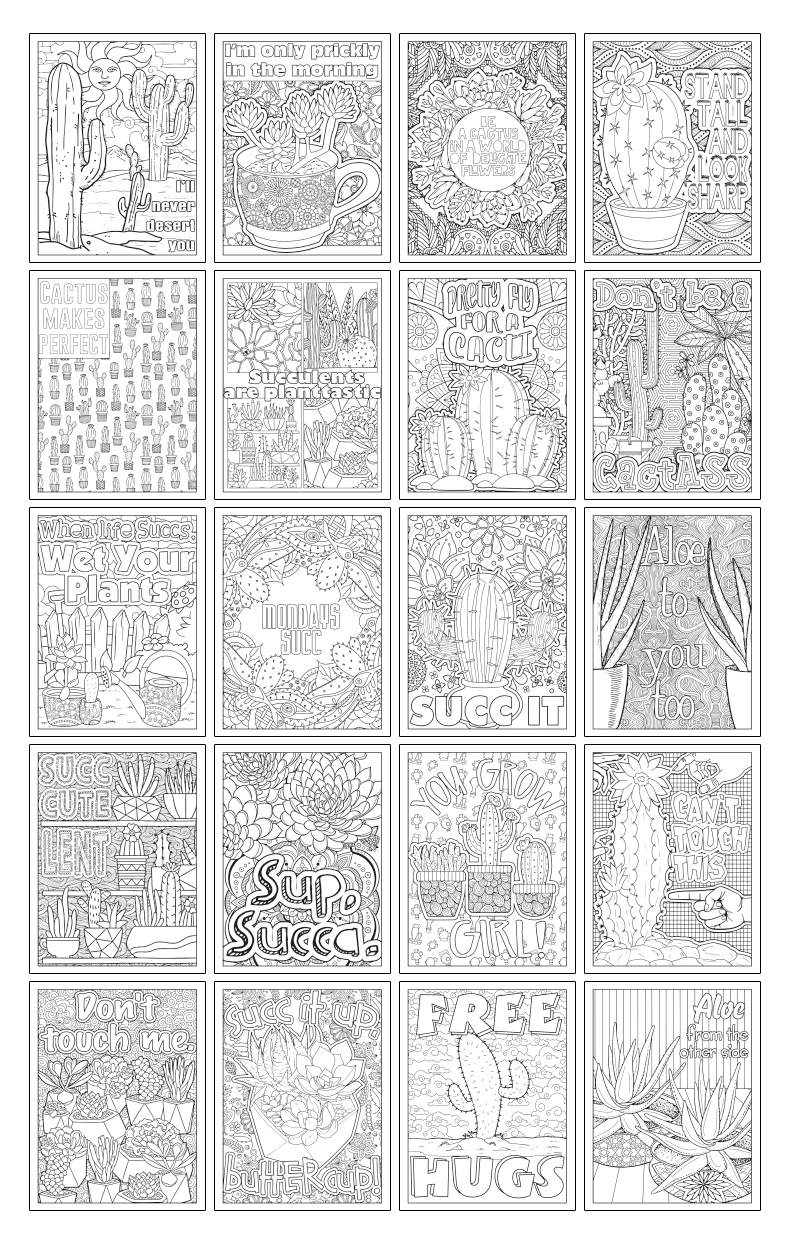 Swipes:
Social Media Blurbs:
These adorable puns with cute and colorable succulents are the perfect way to add some fun to your customer's day! Click here to check them out: LINK HERE

Use coupon code SUCC to save $13!

If succulents are your thing, then these colorable pages from Color Monthly's newest package are perfect for you! Check them out now. LINK HERE

Use coupon code SUCC to save $13!

If you're a "cactus in a world of delicate flowers", then Color Monthly's new succulent package is something you DEFINITELY wanna check out! LINK HERE

Use coupon code SUCC to save $13!
Email #1
Subject: Get Back to Nature….

In a fast-paced world filled with technology and machines, it's difficult to slow down and get back to nature. Our newest coloring package is full of coloring pages of plants, cacti, succulents and punny sayings. It's a wonderful way to hit pause and just relax our busy brains.
In this package, you will receive 20 coloring pages with PLR rights on cute quotes and plants. Some of my favorite are:
Cactus Makes Perfect
Mondays Succ
You Grow Girl
And more!
These colorable puns are an adorable way to get back to nature, and take a break from the modern world.
Order them now! LINK HERE
Sign off
PS -Buy this once and resell it again and again!hese are printable files that will be sent to you after purchase.
Email #2
Subject: "Pretty Fly for a Cacti"
If you've failed at growing plants yourself in the past, (like me), then these colorable succulents are the way to go! My friend Rayven's newest PLR coloring package includes cute coloring pages of succulents, plants, and punny quotes. You can hang them up in your office to replace the plant you killed because you forgot to water it.
This package includes 20 coloring pages with fun quotes, such as, "Sup, Succa" and "Pretty Fly for a Cacti". These are a great way to kick back and relax.
If you're ready to color your problems away, click here to get your copy now! LINK HERE
Sign off
P.S. Use these in your KDP books!
Email #3
Subject: "Succ it up, Buttercup"
How many times have you seen succulents and wanted one for yourself, but you have nowhere to put one? Well my friend Rayven's newest coloring package is full of adorable succulents that you can color and hang up anywhere! They don't require water or sunlight, just a little bit of creativity.
Her package includes 20 colorable succulents and plants that come with funny quotes, such as, "Succ it Up, Buttercup", and "When Life Sucks, Wet your Plants".
Click here to pick up your copy now! LINK HERE
Sign off
P.S. Don't forget you have PLR rights!
Ideas on How to Use This Package:
Create your own monthly coloring membership
Add to journals, planners, and other low content offerings
Use as part of a coaching program
Allow customers at restaurants, group homes, schools to use
Provide as opt-in freebie
What Customers Can Do With These Designs:
DO: alter/rebrand entire page/elements of page as desired
DO: or, leave as-is!
DO: create merchandise with pages/elements of pages
DO: sell alone or as part of a membership
DO: offer as a bonus or resource for a paid product or membership
DO: print the pages and give away in person
DO: print the pages and sell them in person
DO: offer pages as opt-in resource
What Customers Can't Do:
DON'T: sell as a book on Amazon (against their TOS)
DON'T: publish pages for free on the web
DON'T: resell the rights to this package, or any elements within
In a nutshell, an individual must give their email address, or buy a product, service, or membership to be given these materials online – EVEN INDIVIDUAL ELEMENTS OF THE PAGES. This protects the value of this package for everyone!
(Offline no need for an email address – it's cool to hand them out.)