Adult Coloring Designs Offered With Private Label Rights!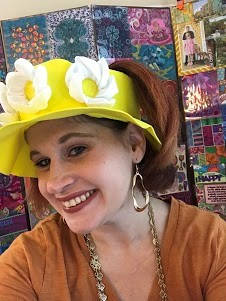 Earn 50% Commissions!
Rayven Monique here with my newest package of coloring designs for adults with PLR rights – Fun & Fabulous Coloring Page Designs.
I'd love your partnership in sharing this offer with others!
50% Commission
Your Affiliate Link:
https://colormonthly.com/order/aff/go/USERNAME?i=2
Replace USERNAME with your username.
Regular Price For 40 Pages is $60
Want an evergreen coupon code for your customers? Contact Lady Rayven.
These PLR Bundles Rock!
A mixture of designs and inspirational quotes
No auto-generated mandalas (all pages are hand-designed by professionals)
All files in PDF and JPG
Private Label Rights!
Upgrade Offer 125 Designs For $37!

Email Swipes! Email #1:  
Subject: 40 Hand-Crafted Coloring Pages With PLR Rights!
No matter what market you're in, adult coloring pages are a creative and fun way to add some pizazz to your current content marketing efforts.
The coloring pages can be a great addition to eBooks, newsletters, journals, and more – you're limited only by your imagination!
And these pages aren't just an easy way to create more value for your offerings, they're a great way to help your audience relax, reduce stress, and more. That's a win/win for everyone 🙂
This special offer includes:
40 awe-inspiring coloring pages for adults
• Including a mixture of designs and inspirational quotes
• No auto-generated mandalas (all hand-designed by professionals)
• All files come in PDF and JPG
• PLUS You Get Private Label Rights!
Be sure to take advantage of this offer now while it's still available! [LINK]
Your Signature
Email #2:  
Subject: The secret to help your peeps reduce stress quickly and easily
Do you want to help your peeps relax, fight anxiety and reduce stress? Heck, do you want to help yourself do all those same things too?
There's a quick, simple, easy and inexpensive way to do all that and more. The secret is…
Coloring!
Yes, you read that correct. Grown up coloring has been a hot craze the last few years and continues to grow more popular (and profitable!). Businesses like Target and Walmart, just to name a few, have jumped on the adult coloring bandwagon and now you can too!
Rayven Monique, owner of Color Monthly, has put together a package of her coloring pages and is offering PLR rights to them. These aren't your average coloring pages. Each one of these pages has been hand-crafted by a coloring book artist and aren't computer generated like all the rest out there. Artists have literally taken hours to create each of these pages!
Use these pages to add more pizzazz to a journal, newsletter, workbook, or more! They can be used as opt-in offers too. The ideas are endless!
You will get:
40 coloring pages – mixture of designs and inspirational
No auto-generated mandalas (all pages are hand-designed by professionals)
All files in PDF and JPG
Private Label Rights!
Be sure to act quick while this offer is still available. [LINK]
Email #3:  
Subject: 40 Hand-Crafted Coloring Pages  
Coloring is a favorite mindful activity that has exploded over the last few years. By offering coloring pages, you'll help your people take action to reduce stress, focus on positivity, become more creative, possibly even get smarter, and enjoy life more!
So why aren't you giving your audience more coloring pages? Is it too expensive to hire someone to create the designs for you? Can't find a designer?
I'm here to tell you it doesn't have to be expensive and you don't have to look any more for a designer because I have a solution for you…
PLR rights to 40 hand-crafted coloring pages.
My friend Rayven Monique provides quality, individual, hand-crafted (not computer-generated images like many of the other coloring pages and coloring books out there on the market!) coloring pages. Her designs are created by coloring book artists who put a lot of time, effort, and lots of love into each individual page design!
And she's decided to put together a package of coloring pages and offer PLR rights to them!
These designs are easy to add to any document, giving it extra pizzazz and value! Your audience will love you when they see the fun pages you've got for them!
So, what are you waiting for? Grab your 40 hand-crafted coloring pages  today! [LINK]
Email #4:  
Subject: The power of PLR meets Printables
Printables are so popular right now.
You know … items like mugs, t-shirts, journals etc.
People are going crazy over these things whether you sell them on demand from sites like Gearbubble, or even set up your own store on Etsy or Shopify.
Maybe you attend industry shows or seminars and you like to give away workbooks or journals. Really, the ideas are endless, and only limited by your imagination.
So, what does it have to do with PLR … do I hear you ask?
Well, I've just found an amazing offer. You can go check it out here:
[LINK]
You get PLR rights to 40 professionally designed super high quality coloring pages currently going for pennies in the dollar.
Use as is or adapt them to create your own physical or digital products. If printables are your thing, then these fabulous designs will be perfect to add to a variety of products.
Cheers, Your Name,
P.S. I'm surprised at the extreme value of this offer … check it out [LINK]
Email #5:  
Subject: Here's a win-win idea to help you help people …
I just love a win-win situation, don't you?
It turns out stress and mental health issues are affecting more and more people in all walks of life.
One way to help combat these problems is to regularly use adult coloring pages!
I know … Simple, right?
Studies have shown just taking some regular time to color can benefit all types of conditions from stress and anxiety to dementia!
It also turns out, there are many ways you can incorporate coloring into almost any type of business.
Add pages to products you create and help your customers and clients.
They'll love you for it … and what's even better, you can also benefit by growing your own brand and business at the same time!
With that in mind, I wanted to share something special I found.
It's such a great PLR offer, plus I'm a bit surprised at the low price.
Right now, you can get PLR to 40 beautifully designed, unique color pages. They're professionally created all by hand.
Yes, that's right, each one done by hand, so they stand out from those computer- generated images you often see.
Click the link below for all the details before they decide to put up the price. [LINK]
These gorgeous designs would be perfect to use in workbooks, journals, or other printables.
Cheers, Your Name
P.S. Here's that link again so you can grab this now. [LINK]
Social Blurbs:  
Smart businesses from Target to Walmart to Michaels have jumped on the coloring books for adults craze. You can, too. These beautiful coloring pages come with PLR rights. Grab them while you can [LINK]
Professionally & beautifully designed coloring pages with PLR rights? I've never seen this before. Check this out: [LINK]
Did you know that coloring is a form of meditation and can actually combat stress and anxiety? Would you love to share this with your audience? Click here for a special offer: [LINK]
What You Can Do With These Designs:
DO: alter/rebrand entire page/elements of page as desired
DO: or, leave as-is!
DO: create merchandise with pages/elements of pages
DO: sell alone or as part of a membership
DO: offer as a bonus or resource for a paid product or membership
DO: print the pages and give away in person
DO: print the pages and sell them in person
DO: offer pages as opt-in resource
What You Can't Do:
DON'T: sell as a book on Amazon (against their TOS)
DON'T: publish pages for free on the web
DON'T: resell the rights to this package, or any elements within
In a nutshell, an individual must give you their email address, or buy a product, service, or membership from you to be given these materials online – EVEN INDIVIDUAL ELEMENTS OF THE PAGES. This protects the value of this package for everyone!
(Offline you don't need an email address – you're cool to hand them out.)