Adult Coloring Designs Offered With Private Label Rights!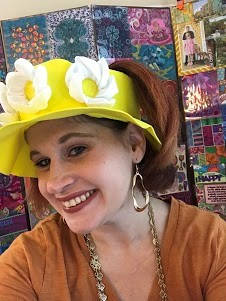 Rayven Monique here with my newest package of coloring designs for adults with PLR rights – Butterfly Fairies Coloring Page Designs.
I'd love your partnership in sharing this offer with others!
50% Commission 
Your Affiliate Link:
https://colormonthly.com/order/aff/go/USERNAME?i=157
*Replace USERNAME with your username.
(Not an affiliate yet? Sign up here: Color Monthly PLR Affiliate Program)

Regular Price For 30 Pages is $45
September 6-12, 2022
Use coupon code PIXIEDUST to get the package for $18 off, making it just $27
This Bundle Includes The Following Beautifully Illustrated Fairies Themed Coloring Pages:
"Fairies are invisible and inaudible like angels but their magic sparkles in nature." – Lynn Holland.
Every time a new story is told, a faery is born.
"If you see the magic in a fairy tale, you can face the future." – Danielle Steel.
Once upon an enchanted evening, fireflies danced, and fairies made wishes come true…
"Come Fairies, take me out of this dull world, for I would ride with you upon the wind and dance upon the mountains like a flame!" – William Butler Yeats
Fairies Having A Picnic
And all about, among the blossoms, fairies flew
Or bounced themselves upon enormous drops of dew… – Harry Behn
"Make your own magic, and get out of your own way." – Madison Palica
"Watch with glittering eyes the whole world around you because the greatest secrets are always hidden in the most unlikely places. Those who don't believe in magic will never find it."
– Roald Dahl, 'The Minpins'.
"Nothing can be truer than fairy wisdom…. It is true as sunbeams…" ~Douglas Jerrold
"Like stardust glistening on fairy wings, little girl dreams are of magical things." -Sherry Larson
"I don't believe in magic. The young boy said. The old man smiled 'you will when you see her'." – Atticus, 'Atticus Poetry'.
"Do you believe in fairies? Say quick that you believe." – James M. Barrie
All it takes is faith, trust, and a little bit of fairy dust.
Group of Fairies Sliding Down A Rainbow
Fairy With Butterflies
The twinkling stars are candles bright,
Sleep, Faeries all, Good Night.
~Elizabeth T. Dillingham, "A Faery Song"
"My heart has wings and I can fly. I'll touch every star in the sky. So this is the miracle I've been dreaming of." – Brothers Grimm, 'Cinderella'.
Fairy Walking Amongst Mushrooms
"So I believe in fairies, myths, dragons. It all exists, even if it's in your mind."
– John Lennon
"Life itself is the most wonderful fairy tale." – Hans Christian Andersen
A rustle in the wind reminds us a fairy is near.
"Let the little fairy in you fly!" – Rufus Wainwright
Fairy Playing Flute
"Actually the best gift you could have given her was a lifetime of adventures."  -Lewis Carroll, 'Alice In Wonderland'.
Fairy in Tall Grasses
"It is only with the heart that one can see rightly. What is essential is invisible to the eye."
– Antoine de Saint-Exupery, 'The Little Prince'.
"Come away, O human child! To the waters and the wild With a faery, hand in hand, For the world's more full of weeping than you can understand."
– William Butler Yeats, 'The Stolen Child'.
"Dreams do come true if only we wish hard enough. You can have anything in life if you will sacrifice everything else for it."
– J. M. Barrie, 'Peter Pan'.
"Those who don't believe in magic will never find it."
– Roald Dahl.
These PLR Bundles Rock!
All files in PDF, JPG, and PSD
Private Label Rights!
30 Gorgeous Pages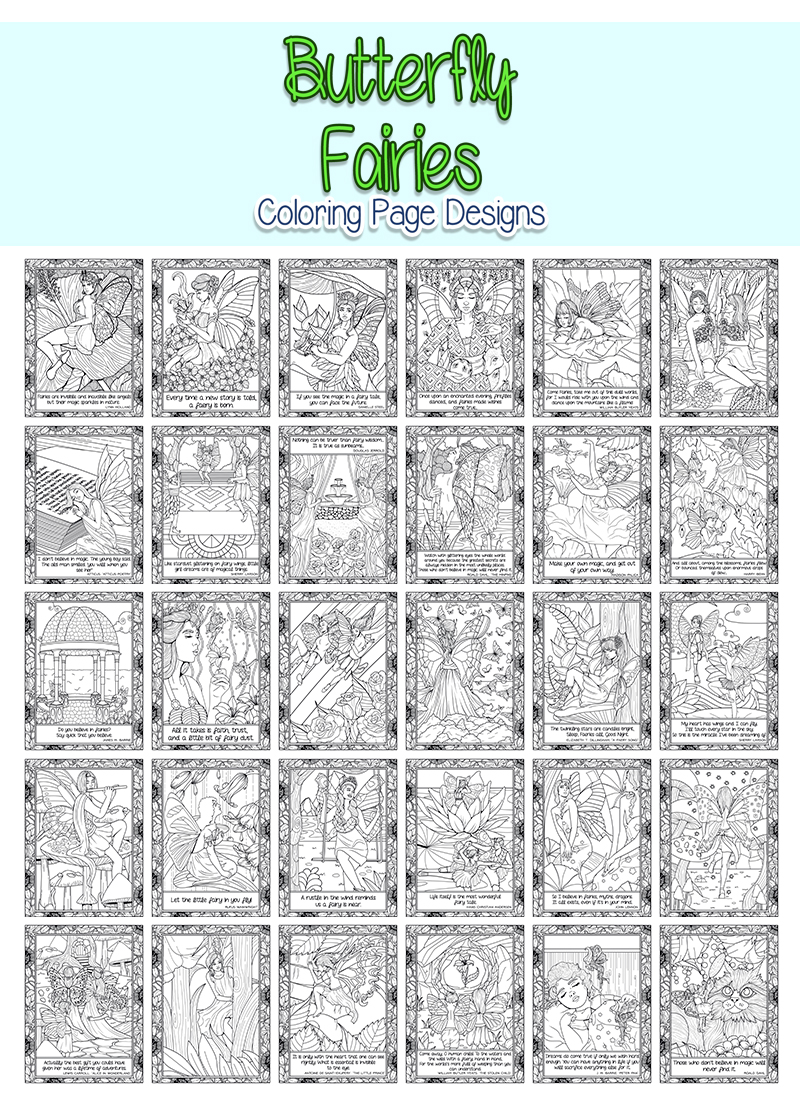 Ideas on How to Use This Package:
Create your own monthly coloring membership
Add to journals, planners, and other low content offerings
Use as part of a coaching program
Allow customers at restaurants, group homes, schools to use
Provide as opt-in freebie
What Customers Can Do With These Designs:
DO: alter/rebrand entire page/elements of page as desired
DO: or, leave as-is!
DO: create merchandise with pages/elements of pages
DO: sell alone or as part of a membership
DO: offer as a bonus or resource for a paid product or membership
DO: print the pages and give away in person
DO: print the pages and sell them in person
DO: offer pages as opt-in resource
What Customers Can't Do:
DON'T: sell as a book on Amazon (against their TOS)
DON'T: publish pages for free on the web
DON'T: resell the rights to this package, or any elements within
In a nutshell, an individual must give their email address, or buy a product, service, or membership to be given these materials online – EVEN INDIVIDUAL ELEMENTS OF THE PAGES. This protects the value of this package for everyone!
(Offline no need for an email address – it's cool to hand them out.)