Adult Coloring Designs Offered With Private Label Rights!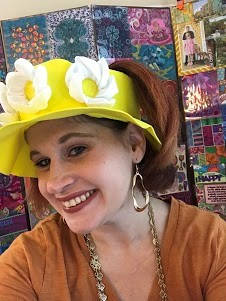 Rayven Monique here with my newest package of coloring designs for adults with PLR rights – Pantry Supply Coloring Journal Designs.
I'd love your partnership in sharing this offer with others!
50% Commission 
Your Affiliate Link:
https://colormonthly.com/order/aff/go/USERNAME?i=8
Replace USERNAME with your username.
(Not an affiliate yet? Sign up here: Color Monthly PLR Affiliate Program)
Regular Price For 17 Pages is $25.50
Coupon code PANTRY10 will make the price $10 August 6-August 12, 2020.
Want an evergreen coupon code for your customers? Contact me.
This Bundle Includes:
Freezer Inventory: Beef; Pork
Freezer Inventory: Poultry; Fish
Freezer Inventory: Fruits; Veggies
Freezer Inventory: Breakfast Items; Desserts
Freezer Inventory: Blank
Fridge Inventory: Meats/Fish/Seafood; Condiments
Fridge Inventory: Fruits/Veggies; Beverages
Fridge Inventory: Blank
Household Inventory: Cleaners; Paper Goods
Household Inventory: Office Supplies; Toilettries
Household Inventory: Blank
Pantry Inventory: Herbs & Spices; Staples
Pantry Inventory: Fruits/Veggies; Canned Goods
Pantry Inventory: Pasta; Snacks
Pantry Inventory: Beverages
Pantry Inventory: Coffee/Tea; Boxed Items
Pantry Inventory: Blank
17 Designs For Only $10!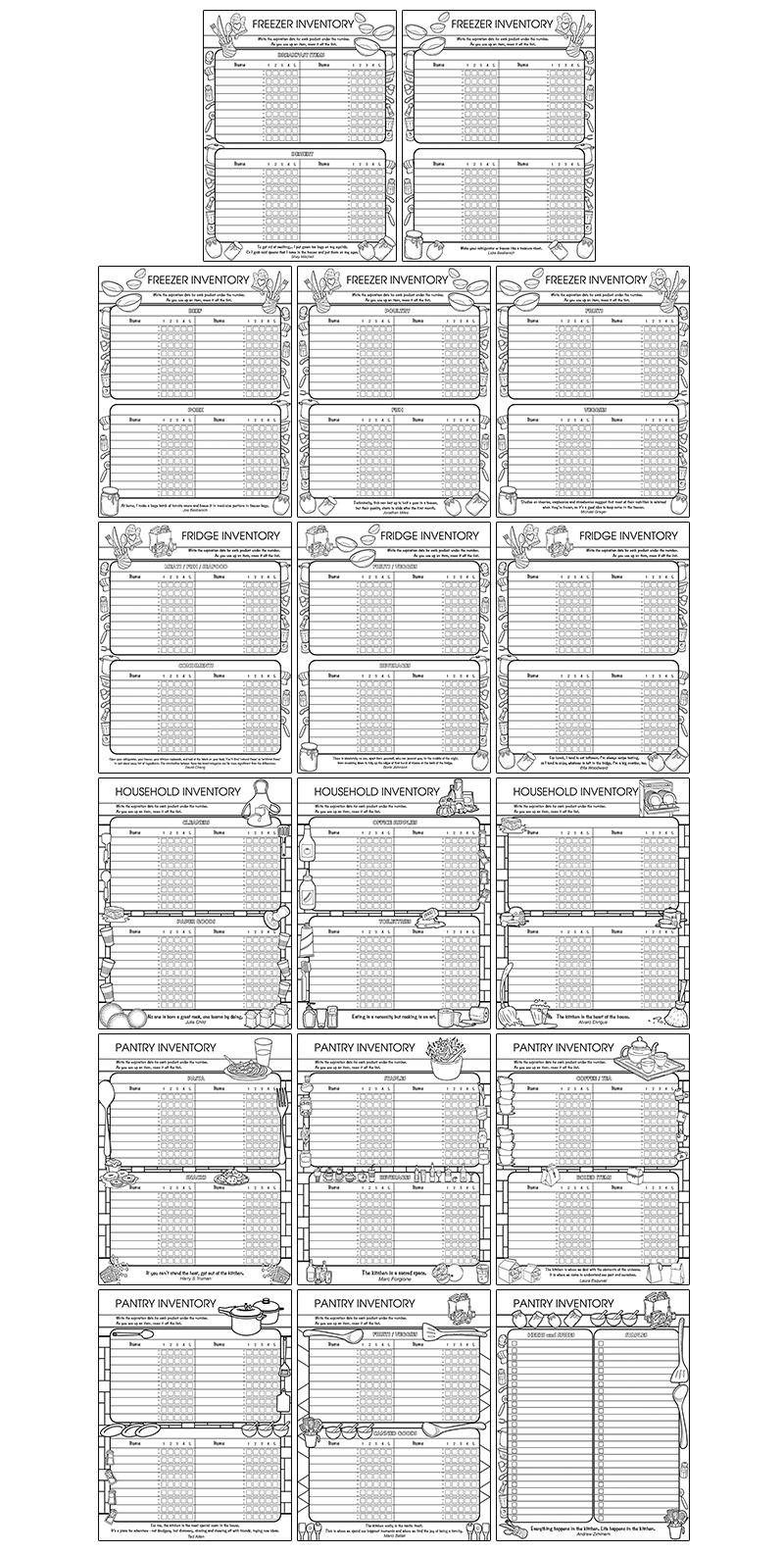 Ideas on How to Use This Package:
Create your own monthly coloring membership
Add to journals, planners, and other low content offerings
Use as part of a coaching program
Allow customers at restaurants, group homes, schools to use
Provide as opt-in freebie
Email Swipes! Email #1:  
Subject:
No More Last Minute Grocery Runs
BODY: How often have you started cooking dinner only to realize you don't have some of the ingredients or spices on hand? So you send someone on an emergency run to the store and pray they get the right stuff?
Whether it happens more often than you care to admit, or it's only happened once or twice… having an inventory of your pantry and even freezer can solve this problem.
Wouldn't it be nice if there was a fun and simple solution for keeping track of this stuff?
Well now there is and I'm excited to introduce you to the Pantry & Prep Coloring Journal brought to you by Rayven, owner of Color Happy & Color Monthly.
You'll find 17 uniquely designed pages that you can write on so you know exactly what you have on hand plus you can have fun and color the pages too!
Get all the details here:
==> YOUR AFFILIATE LINK
Your Sign Off
P.S. This package is black and white colorable pages in .jpg , editable .pdf, and PSD formats. Want colored images? Then be sure to check out the upsell offer!
Social Blurbs:  
Have you ever wished you could easily track what you have on hand in your freezer and pantry? Now you can! And it's not only an easy way to track, it's colorable too! YOUR AFFILIATE LINK
Tired of last minute grocery runs for an item or two needed for a recipe? Knowing what you have on hand will solve the problem. And here's a fun way to keep tabs on your inventory… YOUR AFFILIATE LINK
What Customers Can Do With These Designs:
DO: alter/rebrand entire page/elements of page as desired
DO: or, leave as-is!
DO: create merchandise with pages/elements of pages
DO: sell alone or as part of a membership
DO: offer as a bonus or resource for a paid product or membership
DO: print the pages and give away in person
DO: print the pages and sell them in person
DO: offer pages as opt-in resource
What Customers Can't Do:
DON'T: sell as a book on Amazon (against their TOS)
DON'T: publish pages for free on the web
DON'T: resell the rights to this package, or any elements within
In a nutshell, an individual must give their email address, or buy a product, service, or membership to be given these materials online – EVEN INDIVIDUAL ELEMENTS OF THE PAGES. This protects the value of this package for everyone!
(Offline no need for an email address – it's cool to hand them out.)