Adult Coloring Designs Offered With Private Label Rights!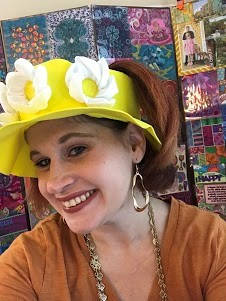 Rayven Monique here with my newest package of coloring designs for adults with PLR rights – Amazing Affirmations – Money Mindset Coloring Pages.
I'd love your partnership in sharing this offer with others!
50% Commission 
Your Affiliate Link:
https://colormonthly.com/order/aff/go/USERNAME?i=9
Replace USERNAME with your username.
(Not an affiliate yet? Sign up here: Color Monthly PLR Affiliate Program)
Regular Price For 20 Pages is $30
Want a coupon code for your customers? Contact me.
This Bundle Includes The Following Beautifully Illustrated Affirmations:
I Am Surrounded By Abundance
I Attract Money Effortlessly And Easily
I Continuously Discover New Avenues Of Income
I Am Open To All The Wealth Life Has To Offer
I Use Money To Better Other People's Lives
I Attract Lucrative Opportunities To Create Money
I See Abundance Everywhere
I Am More And More Prosperous Every Day
My Life Is Full Of Prosperity
I Deserve Abundance And Prosperity
I Am A Money Magnet, Attracting Wealth And Abundance
I Manage My Money Wisely
I Am Destined To Find Prosperity In Everything I Do
I Maintain My Wealth So I Can Help Others
Abundance Flows To Me Freely And Easily
I Am Responsible For Being A Good Steward Of The Abundance And Wealth Provided
I Rejoice For Others Who Are Prosperous And Share The Abundance
I Pay Bills Before They Are Due To Share The Wealth With The Company's Employees
My Abundance Is Generated Within Me
I Deserve The Very Best Life Has To Offer
Coloring elements hand-designed by professionals.

All files come in PDF and JPG 

PLUS You Get Private Label Rights!
20 Designs For Only $17!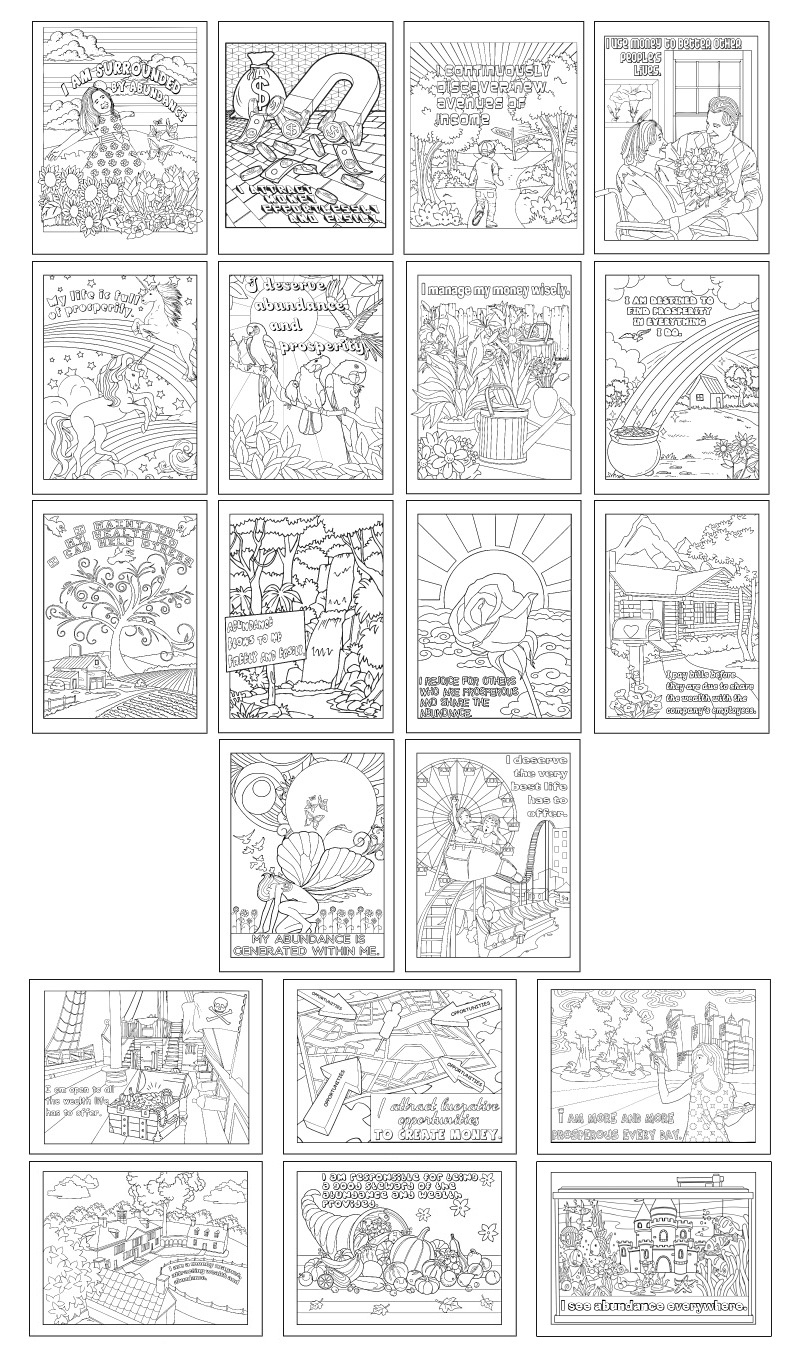 Ideas on How to Use This Package:
Create your own monthly coloring membership
Add to journals, planners, and other low content offerings
Use as part of a coaching program
Allow customers at restaurants, group homes, schools to use
Provide as opt-in freebie
Email Swipe: 
Subject: A fun, easy way to retrain the way you think and attract the life you want…
BODY:
What we think at a subconscious level has a huge role in how we live our lives. Meaning, what we believe deep down about ourselves, relationships, money, etc. tends to play out in real life and how we live/act about those things.
With the help of daily affirmations, we can actually improve and retrain the way we think and they can be very beneficial in helping attract the life we want!
I don't know about you, but I love affirmations and they are a part of my daily routine. When my friend Rayven came out with her Money Mindset affirmations coloring pages, I was super excited and couldn't wait to tell you!
Coloring and affirmations? YES please! Give me, give me, give me! 😉 For just $17 you can pick up Amazing Affirmations – Money Mindset Coloring Designs! You will find affirmations like:
I Use Money To Better Other People's Lives
I Attract Lucrative Opportunities To Create Money
I See Abundance Everywhere
I Am More And More Prosperous Every Day
Get all the details here: YOUR AFFILIATE LINK
Use coupon code MONEY at checkout to get 20 designs for just $17!
Social Blurb:  
Want to help your peeps attract more of what they want in life? Here's a fun way to help them do it… YOUR AFFILIATE LINK HERE
What Customers Can Do With These Designs:
DO: alter/rebrand entire page/elements of page as desired
DO: or, leave as-is!
DO: create merchandise with pages/elements of pages
DO: sell alone or as part of a membership
DO: offer as a bonus or resource for a paid product or membership
DO: print the pages and give away in person
DO: print the pages and sell them in person
DO: offer pages as opt-in resource
What Customers Can't Do:
DON'T: sell as a book on Amazon (against their TOS)
DON'T: publish pages for free on the web
DON'T: resell the rights to this package, or any elements within
In a nutshell, an individual must give their email address, or buy a product, service, or membership to be given these materials online – EVEN INDIVIDUAL ELEMENTS OF THE PAGES. This protects the value of this package for everyone!
(Offline no need for an email address – it's cool to hand them out.)