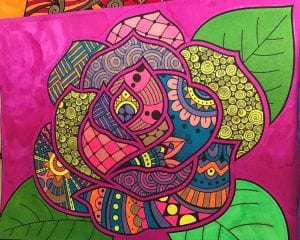 If you have any questions, thoughts, concerns, or ideas, please contact:
support@colormonthly.com
Color Monthly PLR is a subsidiary of Cleobird, Inc, a registered corporation in Florida. Our address is:
6999-02 Merrill Rd
Suite 225
Jacksonville, FL 32257
Color Monthly PLR Refund Policy
Due to the PLR nature of our products, we do not offer refunds for purchases made at Color Monthly PLR.
Having said that, we're really nice people over here, and we'd love to chit chat if you're having any trouble or confusion about our products.
If you need assistance, our support department can be reached via email at support@colormonthly.com (or open a ticket in your back office). And we're pretty reasonable. If you have a specific issue that you'd like to see resolved in a specific way, just ask!
We firmly believe that there is a lot of power in asking for what you want.
What if I forget to cancel, and get billed again?
We're big on self-responsibility, and are going to go out on a limb and assume you are a grown-up. (If you're not, you are not permitted to purchase our products!) We all forget things sometimes, and that's part of life. But we still don't offer refunds on PLR products, so you'll want to just go ahead and cancel when you remember to, so it won't happen a second time. Lesson learned. (And hey, in the grand scheme of things, it really wasn't that expensive of a lesson.)
FAQs – General
What exactly am I allowed to do with the PLR rights content?   
·       Alter/rebrand the pages/elements of the pages in any way
·       Create merchandise with the pages/elements of the pages
·       Create a membership site selling coloring pages
·       Sell the coloring pages as a package, or element of a larger package/product
·       Offer pages as a bonus for a paid product or membership
·       Offer pages as a resource within a paid membership
·       Offer the pages as a bonus for paying clients
·       Print the pages and give them away to customers or members in person
·       Print the pages and sell them to customers or members in person
·       Offer the pages as an optin resource
What CAN'T I do with the PLR rights content?
You may NOT sell the pages as a book on Amazon (it's their rule, not ours).
You may NOT publish the content for free on the web. (this protects everyone's investment)
You may NOT resell the PLR rights to any images in any package.  
In a nutshell, an individual must give you their email address, or buy a product, service, or membership from you to be given these materials online – EVEN INDIVIDUAL ELEMENTS OF THE PAGES. This boosts the value of this package for everyone – these are not coloring pages that you can simply google and find. These are hand-crafted masterpieces that your clients and customers will be honored to color!
(Offline you don't need an email address – you're cool to hand them out.)
Can you clarify about Amazon? I'm interested in adding these coloring designs to my journals.
In a nutshell, Color Monthly PLR does not care how you use the PLR, as long as you sell it and not give it away to protect everyone's investment. But Amazon has rules in its Terms Of Service that prevent simply taking PLR and selling it as an original work…We mention this in our terms to protect our users, not to thwart their plans. Yes, if you take the material, edit it, put it with other stuff (in the middle of a journal, for example) and "make it your own", you clear the Amazon rules and it's fine with us. Just don't take the package, slap a cover on it, and resell on Amazon as-is. Make sense? At the end of the day, we just want you to succeed. (and not get your Amazon account shut down!)
What format are the files delivered in? 
All images come in PDF and JPG. We offer journal, calendar, and menu pages in PSD also.
Can I edit the files?
Sure! If you know how. We are not able to train or provide support for technical questions about how to edit files. It is beyond the scope of our PLR products.
FAQs – Color Monthly PLR Membership
Are your monthly packages be available a la carte? 
Yes, they are available to purchase individually. However, the most cost effective way to participate in our monthly Color Monthly PLR package is through our $27/m membership. Al la cart, you'll pay $47 for one package versus just $27/month for the subscription option (and you can cancel at any time).
What does the Color Monthly PLR membership include? 
Each month, for as long as you remain an active subscriber, you will get one new package delivered the 2nd Thursday every month. It will always be two months ahead, so, for example, in March you'll get May's package. This gives you plenty of time to prepare, market, and deliver to your people.
Each package will include 31 pages (plus a cover page). The 31 pages consist of:
·      10 mandalas
·      5 patterns
·      5 quotes
·      3 fun random designs
·      3 seasonal/monthly themed designs
·      Seasonal Monthly Calendar
·      Daily To-Do List
·      Weekly To-Do List
·      Gratitude Page
·      Menu Planner
How Do I Cancel My Subscription? 
Super easy! (Though we are super sad to see you go – is there anything we can do to help you out? Please let us know by dropping us a line.)
If you DID NOT sign up via Paypal, just shoot us a message letting us know to pull the plug. We will handle it lickety-split. (And by that I mean within 2-business days. Honestly, it's more like 1 day, but I want to pad that just in case the internet goes down or something.)  If you DID sign up via Paypal, you can cancel on your own, as soon as you're ready, via your Paypal account.  Here's super specific step-by-step instructions (if you need them):
There are two different ways to do this via Paypal (we wish they would streamline faster – but hey, they're awesome anyways). Which one works for you will depend on whether you have the basic Paypal account or the new profile account Paypal rolled out to some users. Please follow the instructions that match what you see on the site.
Log in to your PayPal account.
Click Profile near the top of the page.
Click My Preapproved Payments in the Financial Information column.
(Don't see this step? Follow the instructions below.)
Click View the Agreement next to the merchant agreement you want to cancel.
Click Cancel or Cancel automatic billing and follow the instructions
OR
Log in to your PayPal account.
Click Profile near the top of the page.
Click My money.
Click Update in the My preapproved payments section.
Click Cancel or Cancel automatic billing and follow the instructions.
(P.S. – this is the way you can cancel ANY Paypal subscription – not just ours! No need to hunt down customer service at any vendor you've approved. You're welcome.)
What if I forget to cancel, and get billed again?
We're big on self-responsibility, and are going to go out on a limb and assume you are a grown-up. (If you're not, you are not permitted to purchase our products!) We all forget things sometimes, and that's part of life. But we still don't offer refunds on PLR products, so you'll want to just go ahead and cancel when you remember to, so it won't happen a second time. Lesson learned. (And hey, in the grand scheme of things, it really wasn't that expensive of a lesson.)