Adult Coloring Designs Offered With Private Label Rights!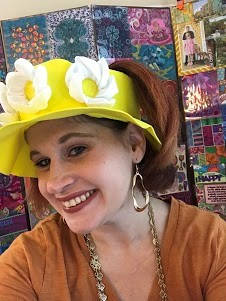 Rayven Monique here with my newest package of coloring designs for adults with PLR rights – Warm Fuzzies Coloring Quotes.
I'd love your partnership in sharing this offer with others!
50% Commission 
Your Affiliate Link:
https://colormonthly.com/order/aff/go/USERNAME?i=48
Replace USERNAME with your username.
(Not an affiliate yet? Sign up here: Color Monthly PLR Affiliate Program)
Regular Price For 10 Pages is $15
Want a coupon code for your customers? Contact me.
This Bundle Includes The Following Beautifully Illustrated Motivational Quotes Themed Coloring Pages:
1. Yoga allows you to find an inner peace that is not ruffled & riled by the endless stresses & struggles of life. – BKS lyengar
2. Creative freedom is a huge carrot. – Adam McKay
3. As the sun shines both on the cedar tree and the smallest flower, so the Divine sun illumines each soul. – Therese of Lisieux
4. A shoe that is too large is apt to trip one, and when too small, to pinch the feet. So it is with those whose fortune does not suit them. – Horace
5. Sleep is the best meditation. – Dalai Lama
6. The best bridge between despair and hope is a good night's sleep. – E. Joseph Cossman
7. Adopt the pace of nature: her secret is patience. – Ralph Waldo Emerson
8. When the flower blooms, the bees come uninvited. -Ramakrishna
9. Happiness radiates like the fragrance from a flower and draws all good things towards you. – Maharishi Mahesh Yogi
10. Life is like a cup of tea. It's all in how you make it.
These PLR Bundles Rock!
All files come in PDF and JPG 

PLUS You Get Private Label Rights!
10 Designs For FREE!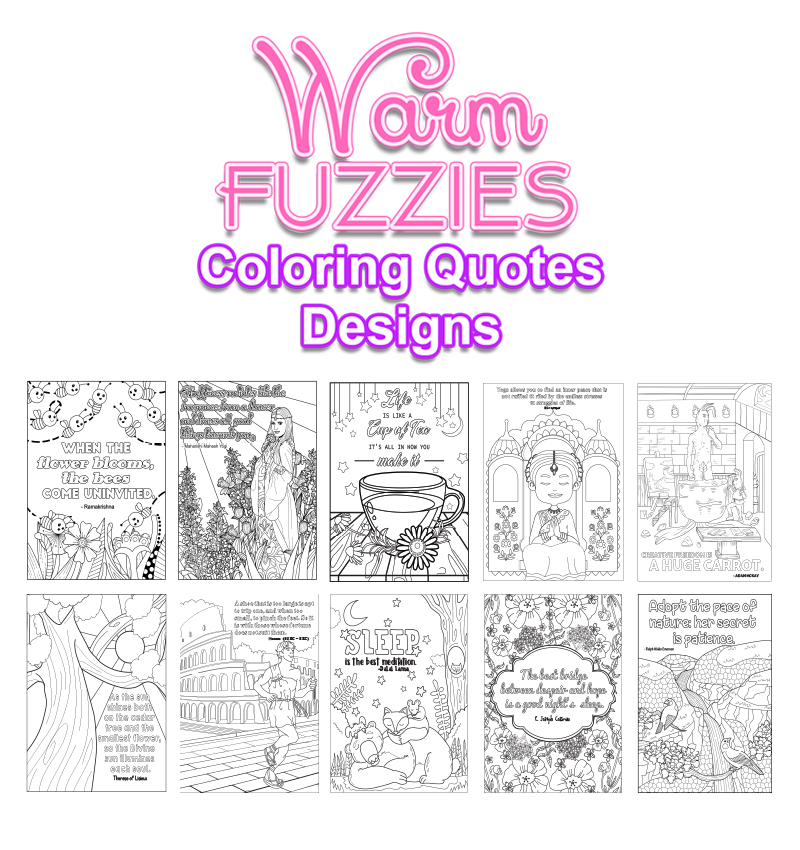 Ideas on How to Use This Package:
Create your own monthly coloring membership
Add to journals, planners, and other low content offerings
Use as part of a coaching program
Allow customers at restaurants, group homes, schools to use
Provide as opt-in freebie
What Customers Can Do With These Designs:
DO: alter/rebrand entire page/elements of page as desired
DO: or, leave as-is!
DO: create merchandise with pages/elements of pages
DO: sell alone or as part of a membership
DO: offer as a bonus or resource for a paid product or membership
DO: print the pages and give away in person
DO: print the pages and sell them in person
DO: offer pages as opt-in resource
What Customers Can't Do:
DON'T: sell as a book on Amazon (against their TOS)
DON'T: publish pages for free on the web
DON'T: resell the rights to this package, or any elements within
In a nutshell, an individual must give their email address, or buy a product, service, or membership to be given these materials online – EVEN INDIVIDUAL ELEMENTS OF THE PAGES. This protects the value of this package for everyone!
(Offline no need for an email address – it's cool to hand them out.)