Adult Coloring Designs Offered With Private Label Rights!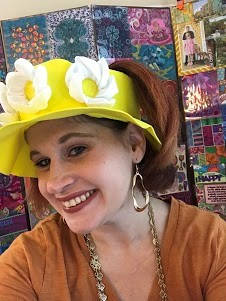 Rayven Monique here with my newest package of coloring designs for adults with PLR rights – Houseplants Coloring Page Designs.
I'd love your partnership in sharing this offer with others!
50% Commission 
Your Affiliate Link:
https://colormonthly.com/order/aff/go/USERNAME?i=176
*Replace USERNAME with your username.
(Not an affiliate yet? Sign up here: Color Monthly PLR Affiliate Program)

Regular Price for 30 Pages is $45
Want a Coupon Code for Your Customers? Contact Me.

This Bundle Includes The Following Beautifully Illustrated House Plants Themed Coloring Pages:
"Plants are like people: they're all different and a little bit strange." — John Kehoe
Pot it like it's hot
"A beautiful plant is like having a friend around the house." — Beth Ditto
I'll be planted right here.
You grow girl!
"I thought I was pretty cool until I realized plants can eat the sun and poop out air." — Jim Bugg
Plant a kiss on me.
Take a leaf of faith!
"The Earth laughs in flowers." – Ralph Waldo Emerson
Don't kale my vibe.
I love you a lily more each day.
A day in the leaf.
"Plants give us oxygen for the lungs and for the soul." — Terri Guillemets
"Like people, plants respond to extra attention." — H. Peter Loewer
When in doubt, add flowers.
Bloom from within.
"My green thumb came only as a result of the mistakes I made while learning to see things from the plant's point of view." — H. Fred Dale
"Where flowers bloom, so does hope." — Lady Bird Johnson
"Don't judge each day by the harvest you reap, but by the seeds that you plant." — Robert Louis Stevenson
Take it or leaf it.
"My garden is my most beautiful masterpiece." — Claude Monet
"A society grows great when old men plant trees whose shade they know they shall never sit in." — Greek proverb
Good chives only.
"Watching something grow is good for morale. It helps us believe in life." — Myron Kaufmann
"The love of gardening is a seed once sown that never dies." — Gertrude Jekyll
"There are no happier folks than plant lovers and none more generous than those who garden." — Ernest Wilson
"In all things of nature there is something of the marvelous." — Aristotle
"All the flowers of all the tomorrows are in the seeds of today." — Chinese proverb
"Giving up your ego is the shortest way to unification with nature." — Masanobu Fukuoka
Of course I talk to my plants
All files in PDF, JPG, and PSD
Private Label Rights!
30 Gorgeous Pages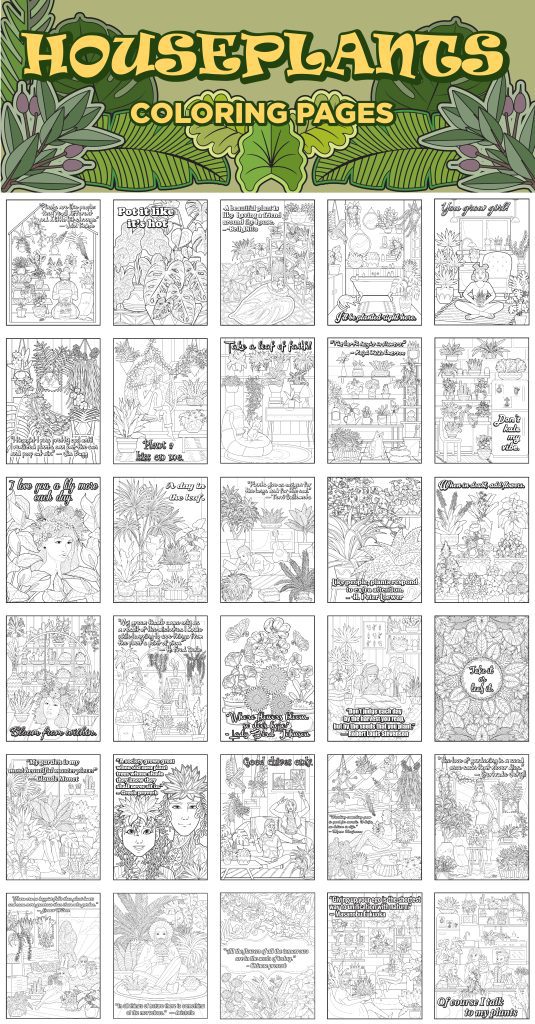 Ideas on How to Use This Package:
Create your own monthly coloring membership
Add to journals, planners, and other low content offerings
Use as part of a coaching program
Allow customers at restaurants, group homes, schools to use
Provide as opt-in freebie
What Customers Can Do With These Designs:
DO: alter/rebrand entire page/elements of page as desired
DO: or, leave as-is!
DO: create merchandise with pages/elements of pages
DO: sell alone or as part of a membership
DO: offer as a bonus or resource for a paid product or membership
DO: print the pages and give away in person
DO: print the pages and sell them in person
DO: offer pages as opt-in resource
What Customers Can't Do:
DON'T: sell as a book on Amazon (against their TOS)
DON'T: publish pages for free on the web
DON'T: resell the rights to this package, or any elements within
In a nutshell, an individual must give their email address, or buy a product, service, or membership to be given these materials online – EVEN INDIVIDUAL ELEMENTS OF THE PAGES. This protects the value of this package for everyone!
(Offline no need for an email address – it's cool to hand them out.)