Adult Coloring Designs Offered With Private Label Rights!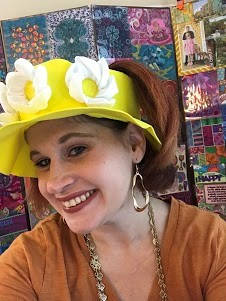 Rayven Monique here with my newest package of coloring designs for adults with PLR rights – Color of Love Coloring Page Designs.
I'd love your partnership in sharing this offer with others!
50% Commission 
Your Affiliate Link:
https://colormonthly.com/order/aff/go/USERNAME?i=46
Replace USERNAME with your username.
(Not an affiliate yet? Sign up here: Color Monthly PLR Affiliate Program)
Regular Price For 30 Pages is $45
Rescued From Retirement Sale January 19-25, 2021
Use coupon code LOVE27 to get the package for $27
This Bundle Includes The Following Beautifully Illustrated Love Themed Coloring Pages:
1. I Want to Spend All Nine Lives with You
2. I Love You From My Head To-Ma-Toes
3. You're the Cheese to My Macaroni
4. I Whale Love You Forever
5. "If You Find Someone You Love in Your Life, Then Hang On to that Love." -Princess Diana
6. Love You to the Moon and Back
7. The Water Shines Only by the Sun. And it is You Who Are My Sun.
8. I Love You Like No Otter
9. You Are the Last Thought in My Mind Before I Drift Off to Sleep, and the First Thought When I Wake Up Each Morning.
10. "Where There is Love, There is Life." -Mahatma Gandhi
11. Love is Like the Wind; You Can't See It, but You Can Feel It.
12. I Want Someone Who Will Look at Me the Same Way I Look at Chocolate Cake
13. "You Can't Blame Gravity for Falling In Love " -Albert Einstein
14. "You Know You Are in Love When You Can Go Grocery Shopping Together." -Woody Harrelson
15. I Have So Mushroom in My Heart for You
16. I Lava You
17. This May Sound Cheesy, but I Think You're Grate
18. You're My Butter Half
19. Forget the Butterflies, I Feel the Whole Zoo When I'm with You
20. "Love Recognizes No Barriers" -Maya Angelou
21. " I Fell In Love the Way You Fall Asleep; Slowly, Then All at Once" -John Green Border
22. All You Knead is Love
23. "All You Need is Love. But a Little Chocolate Every Now and Then Doesn't Hurt" -Charles M. Schulz
24. Where Have You Bean All My Life?
25. "It's Easy to Fall in Love. The Hardest Part is Finding Someone to Catch You" -Bertrand Russell
26. "To the World, You May be One Person. But to One Person, You Are the World. " -Dr. Seuss
27. You're My Soymate
28. I Love You a Latte
29. Being In Love With You Makes Every Morning Worth Getting Up For
30. "Without love, we are birds with broken wings." -Mitch AlbomThese PLR Bundles Rock!
All files come in PDF and JPG 

PLUS You Get Private Label Rights!
30 Designs For Only $27!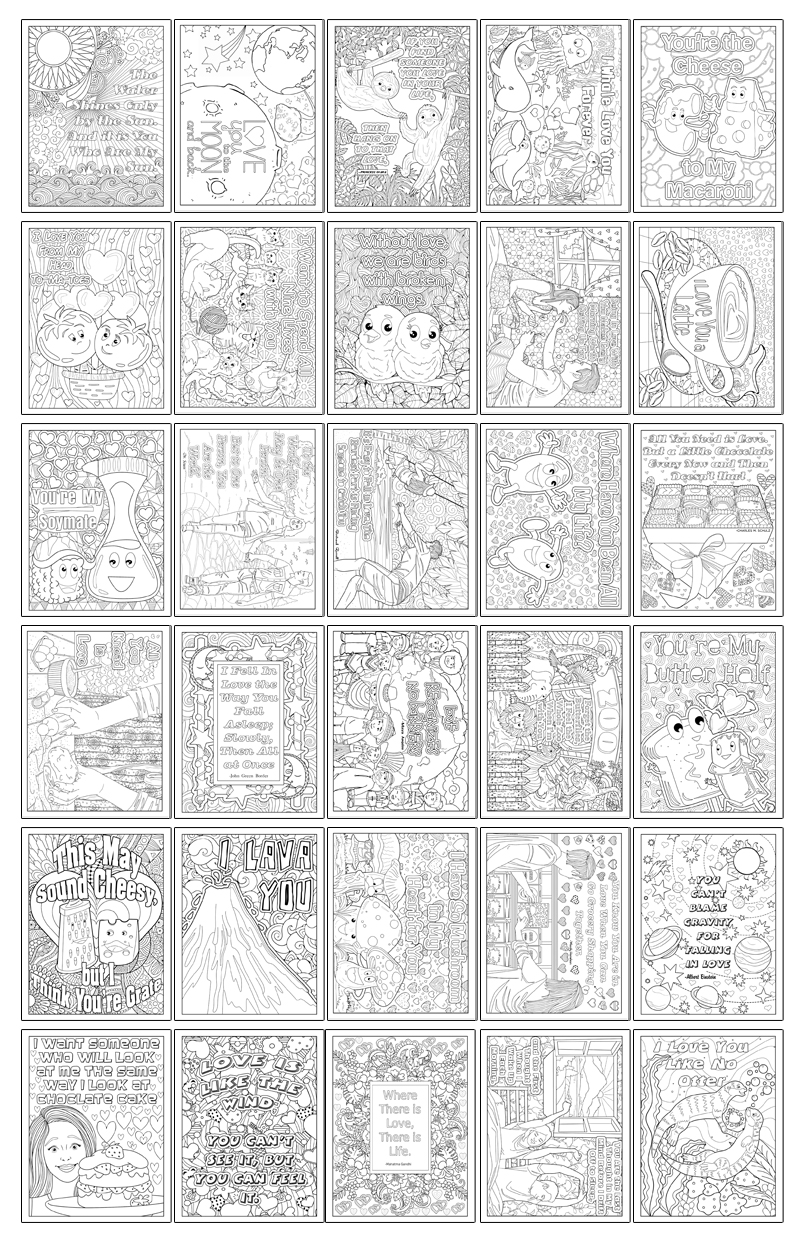 Swipes:
Social Media Blurbs:
Running out of ideas for Valentine's Day? Check out these love coloring pages now. LINK HERE

Use coupon code LOVE27 to save $18!

Looking for a way to make this Valentine's Day a little more creative? Click here to check out Color Monthly PLR's Color of Love coloring pages. LINK HERE

Use coupon code LOVE27 to save $18!

The perfect way to celebrate Valentine's Day. LINK HERE

Use coupon code LOVE27 to save $18!
Email #1
Subject: Color Your Love

Nowadays, Valentine's Day can seem a little overdone. Chocolates, roses, teddy bears, what's original about showing your love anymore? It can be stressful trying to come up with a unique way to make your partner feel loved, especially on a budget. But my friend Rayven over at Color Monthly PLR has just the solution.
She just released her latest package, "Color of Love" Coloring Page Designs. This package includes 30 pages of ways to express love.
From quotes such as, "I want someone who will look at me the way I look at chocolate cake" to "I love you from my head to-ma-toes", these pages will make your following laugh and smile. I like to color these in for my partner and tape them to the fridge. Every morning, these pages put a smile on both of our faces.
Looking for a way to advertise this for your business? No problem! This package includes PLR rights so that you can sell these pages back to your clients. Anyone who sells journals, planners, or other low content items has the perfect market for coloring pages.
You could even use them as COVERS for your KDP books!
So what are you waiting for? Click here to grab your copy and start coloring your love now. LINK HERE
Sign off
Email #2
Subject: I Whale Love You Forever
Are you looking for the perfect product to market to your customers this February? If you sell journals, planners, or other low content items, you have to check out my friend Rayven's newest release over at Color Monthly PLR.
She works with a team of talented graphic artists who create coloring pages for adults to bring happiness and joy into their days. Her newest package, "Color of Love" Coloring Page Designs, includes 30 pages of colorable love quotes and cute characters.
These coloring pages are the perfect gift idea this Valentine's Day. They include cute puns and loving quotes, such as,
· "I want to spend all nine lives with you"
· "I whale love you forever"
· "I love you to the moon and back"
· "Where there is love, there is life"
And many more!
This is just a small sample of what you'll find in this coloring package with PLR rights. These beautiful pages and quotes will put a smile on your partner's face, and, they make a great handmade gift. You could even pair these with some markers and color these in with your loved ones together.
If you're looking for a way to use these in your business too, this package comes with private label rights, so you can purchase them and resell them to your customers. They pair great with low content journals and planners!
Grab your copy today. LINK HERE
Email #3
Subject: Best Valentine's Day Ever!
Have you ever been scrambling for last minute Valentine's Day ideas? You did the roses last year, the romantic dinner the year before, and now you've run out of unique options. Everything can seem a bit overdone and unoriginal, so how can you show your loved one just how special they are to you? My friend Rayven at Color Monthly PLR has just the idea for you.
She just released her latest package, "Color of Love" Coloring Page Designs. It includes 30 pages of love coloring pages, with adorable puns and beautiful quotes. My favorite include,
· "Find someone you love in your life, then hang onto that love."
· "The water shines only by the sun. And it is you who are my sun."
· "Love is like the wind; you can't see it, but you can feel it."
· "I have so mushroom in my heart for you"
And more!
These sometimes cheesy, always sweet, quotes and sayings will make your partner laugh and feel special. They take a bit more effort than most Valentine's Day ideas, so they make the perfect handmade gift. Plus, these pages comes with private label rights. If you're looking to market this to your customers, they pair perfectly with planners and journals. Anyone looking for a special idea this Valentine's Day will love these coloring pages.
This Valentine's Day, I plan on coloring with my guy, together. It's the perfect way to show our love with such a simple activity. Best Valentine's Day ever!
So, what are you waiting for? Grab Color of Love Coloring Page Designs today. LINK HERE
Sign off
P.S. – Wouldn't these make AWESOME KDP covers?? (Yeah, you can do that, too!)
Ideas on How to Use This Package:
Create your own monthly coloring membership
Add to journals, planners, and other low content offerings
Use as part of a coaching program
Allow customers at restaurants, group homes, schools to use
Provide as opt-in freebie
What Customers Can Do With These Designs:
DO: alter/rebrand entire page/elements of page as desired
DO: or, leave as-is!
DO: create merchandise with pages/elements of pages
DO: sell alone or as part of a membership
DO: offer as a bonus or resource for a paid product or membership
DO: print the pages and give away in person
DO: print the pages and sell them in person
DO: offer pages as opt-in resource
What Customers Can't Do:
DON'T: sell as a book on Amazon (against their TOS)
DON'T: publish pages for free on the web
DON'T: resell the rights to this package, or any elements within
In a nutshell, an individual must give their email address, or buy a product, service, or membership to be given these materials online – EVEN INDIVIDUAL ELEMENTS OF THE PAGES. This protects the value of this package for everyone!
(Offline no need for an email address – it's cool to hand them out.)