Adult Coloring Designs Offered With Private Label Rights!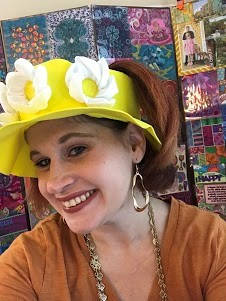 Rayven Monique here with my newest package of coloring designs for adults with PLR rights – Vikings Coloring Page Designs.
I'd love your partnership in sharing this offer with others!
50% Commission 
Your Affiliate Link:
https://colormonthly.com/order/aff/go/USERNAME?i=186
*Replace USERNAME with your username.
(Not an affiliate yet? Sign up here: Color Monthly PLR Affiliate Program) 

Regular Price for 30 Pages is $45
Want a Coupon Code for Your Customers? Contact Me.

3 Add On Options Available:
#1 – Greek Goddesses – 50% off
#2 – COMBO Dream Journal – 50% off
#3 – Lovely Lineart: Vikings – Only $5!
This Bundle Includes The Following Beautifully Illustrated Vikings Themed Coloring Pages::
A Viking Warrior Holding a Battle Axe and a Shield
Viking Warriors Holding a Shield While Raising Their Weapons
A Viking Woman Aiming Her Arrow with Her Comrades Behind
A Viking Family Holding Weapons, Riding a Viking Ship
A Viking Warrior Standing on the Edge of a Cliff
A Viking Warrior with His Comrades Behind Him, Raising Their Arms in Victory
A Viking Warrior Standing in Front, Protecting His King
Face-off Between Two Viking Warriors
A Viking Warrior Holding a Battle Axe and a Shield
Viking Warriors with a Viking Ship Behind Them
A Viking Warrior Holding a Battle Axe and a Shield with His Comrades Behind Him
A Viking Woman Leading Her Troop
Viking Warriors Wearing Animal Fur, Ready to Fight
Viking Feast
Viking Women Holding Weapons
Viking Warriors Roaring
Two Viking Warriors Fighting with Their Comrades Cheering Around Them
Two Viking Warriors Holding Their Weapons
Young Vikings Holding Weapons
Battlefield with a Viking Woman Standing on the Middle
Young Viking Girls Training in the Woods
Young Boys Helping a Wounded Viking Warrior
A Viking Woman with an Eagle on Her Shoulder
Viking Ships
Viking Warriors on the Attack
Viking Children
Battle Between Viking Men and Women
A Viking Warrior with His Men and their Viking Ship Behind Him
Viking Women Standing on the Edge of a Cliff
Viking Ship Set Off for Battle
All files in PDF and JPG.
Private Label Rights!
30 Gorgeous Pages
Ideas on How to Use This Package:
Create your own monthly coloring membership
Add to journals, planners, and other low content offerings
Use as part of a coaching program
Allow customers at restaurants, group homes, schools to use
Provide as opt-in freebie
What Customers Can Do With These Designs:
DO: alter/rebrand entire page/elements of page as desired
DO: or, leave as-is!
DO: create merchandise with pages/elements of pages
DO: sell alone or as part of a membership
DO: offer as a bonus or resource for a paid product or membership
DO: print the pages and give away in person
DO: print the pages and sell them in person
DO: offer pages as opt-in resource
What Customers Can't Do:
DON'T: sell as a book on Amazon (against their TOS)
DON'T: publish pages for free on the web
DON'T: resell the rights to this package, or any elements within
In a nutshell, an individual must give their email address, or buy a product, service, or membership to be given these materials online – EVEN INDIVIDUAL ELEMENTS OF THE PAGES. This protects the value of this package for everyone!
(Offline no need for an email address – it's cool to hand them out.)