Adult Coloring Designs Offered With Private Label Rights!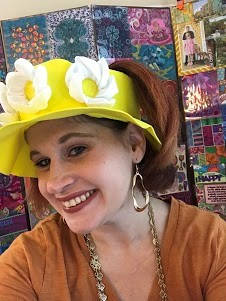 Rayven Monique here with my newest package of coloring designs for adults with PLR rights – Wild Forest Mushrooms.
I'd love your partnership in sharing this offer with others!
50% Commission 
Your Affiliate Link:
https://colormonthly.com/order/aff/go/USERNAME?i=101
Replace USERNAME with your username.
(Not an affiliate yet? Sign up here: Color Monthly PLR Affiliate Program)
Launch April 13th – 19th,  2021
First Offer 30 Coloring Designs For Only $27!
Regular Price For 30 Pages is $45
Have Your Users Use Coupon Code
MUSH
For $18 Off, Making Package $27
One-Time-Only Upgrade Offer 18 More Coloring Designs For $10!
(coupon code automatically applied for one time offer at checkout)
This Bundle Includes The Following Beautifully Illustrated Magical Forest Friends Themed Coloring Pages:
Wild Mushroom Friends Greeting
Mushroom House
Magical Mushroom Swirls
Mushroom Staircase
Mushroom Bugs
Mushroom Spiders
Rainy Day Forest Mushrooms
Mushroom Bug Warriors
Shy Mushroom Friend
Snails & Butterflies
Hide & Seek Mushroom Friends
Spider Web
Big Mushroom Friend & Babies
Sleeping Man in Meadow with Mushroom Friends
Walking a Mushroom Path
Mushroom Island
Tall Mushroom
Mushroom Hill
Bumpy Mushroom
Mushroom Skyscraper
Mushroom Friend Riding a Snail
Mushroom Friend Showing Off House
Dragonfly & Mushroom Friends
Mushroom House Village
Hiding Friend Behind Mushroom Grove
Spiral Mushroom
Girl In Mushroom Village
Girl in Mushroom Land
Very Tall Mushrooms
Swirly Mushrooms
These PLR Bundles Rock!
These PLR Bundles Rock!
All files in PDF, JPG, and PSD
Private Label Rights!
30 Gorgeous Pages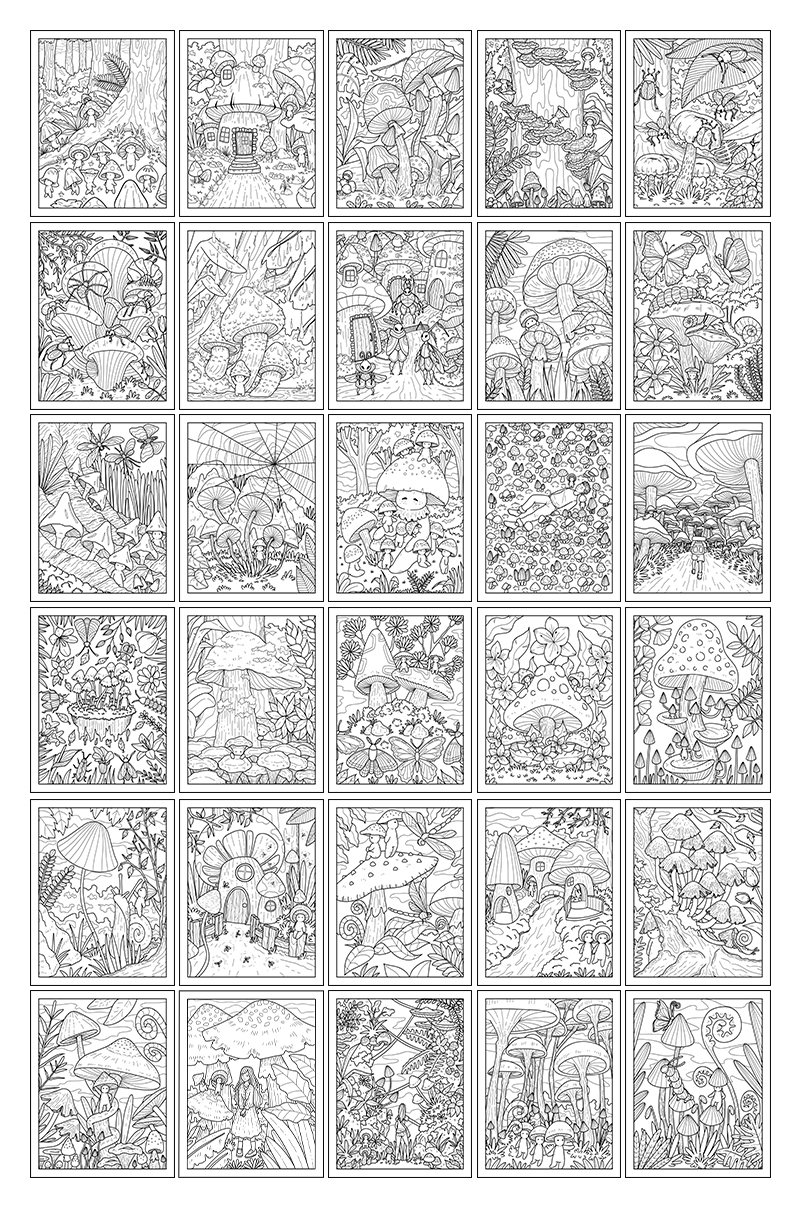 Email 1:
Subject Line: 30 Fun Wild Forest Mushrooms Coloring Pages
Lady Rayven, over at Color Monthly PLR, provides fun and unique PLR packages. Each page is hand-crafted and designed with love by her in-house artists.
I always get excited when she releases something new. And once again, this time is no different with her Wild Forest Mushrooms package.
Get all the details here:
LINK
You can use this package for some personal fun coloring at home. Invite your kids (or grandkids) to join you. But don't forget this is a PLR package too. So you can use it in your biz too!
Here are some ideas on how to put this package to use:
·        Put a few pages together for a new opt-in offer.
·        Bundle up 5-7 of your favorite pages and sell it on your website.
·        Send one of these beautiful pages as a downloadable thank you gift as a PS in your newsletter each week.
·        The next time you host a conference, print a few of these coloring pages and put them into their retreat binder.
·        Create a mug or t-shirt or mousepad.
Those are just a few ideas. There is so much you could do with this package. Let your creative juices flow and run with it.
Your Sign Off
P.S. These are digital files so you will receive immediate access after purchasing!
LINK
Email 2:
Subject Line: If You Publish Coloring Books Or Other Low Content Items, Check Out This New Coloring Pages Package   
My friend Lady Rayven over at Color Monthly PLR has the cutest, most unique coloring pages. And I love the newest release, 30 high-quality fun pages of Wild Forest Mushrooms!
You can get all the details here:
LINK
There are so many ways you can use the coloring pages. Here are just a few ideas:
·        Offer pages as a resource within a paid membership
·        Offer the pages as a bonus for paying clients
·        Sell the coloring pages as a package, or element of a larger package/product
And that's just a few ideas to get you started.
Her coloring pages are perfect for the low content publisher who publishes journals, planner, coloring books, and more!
So, what are you waiting for? Head on over and pick up the Wild Forest Mushrooms coloring pages here:
LINK
Your Sign Off
P.S. Remember, this is a PLR package so you can alter/rebrand the pages/elements of the pages in any way!
Ideas on How to Use This Package:
Create your own monthly coloring membership
Add to journals, planners, and other low content offerings
Use as part of a coaching program
Allow customers at restaurants, group homes, schools to use
Provide as opt-in freebie
What Customers Can Do With These Designs:
DO: alter/rebrand entire page/elements of page as desired
DO: or, leave as-is!
DO: create merchandise with pages/elements of pages
DO: sell alone or as part of a membership
DO: offer as a bonus or resource for a paid product or membership
DO: print the pages and give away in person
DO: print the pages and sell them in person
DO: offer pages as opt-in resource
What Customers Can't Do:
DON'T: sell as a book on Amazon (against their TOS)
DON'T: publish pages for free on the web
DON'T: resell the rights to this package, or any elements within
In a nutshell, an individual must give their email address, or buy a product, service, or membership to be given these materials online – EVEN INDIVIDUAL ELEMENTS OF THE PAGES. This protects the value of this package for everyone!
(Offline no need for an email address – it's cool to hand them out.)