Adult Coloring Designs Offered With Private Label Rights!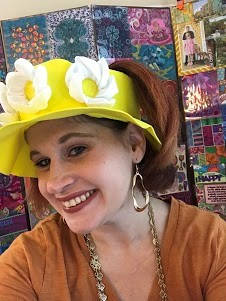 Rayven Monique here with a new limited sale – our Limited License Coloring Storybook ! I'd love your partnership in sharing this offer with others!
Adventures with Henry
Launches April 5-11, 2022 – only 50 Licenses Available
No coupons or discounts eligible
Limited Licenses are 40% Commission on $99 product
Your Affiliate Link:
https://colormonthly.com/order/aff/go/USERNAME?i=164
Replace USERNAME with your username.
(Not an affiliate yet? Sign up here: Color Monthly PLR Affiliate Program)
Lady Rayven here from Color Monthly PLR, with a very special – and very limited – opportunity: Storybook Coloring PLR Limited Licenses.  
Unlike most PLR available, this is your chance to be one of only 50 licenses sold that own the Private Label Rights license to a fabulous 30-page coloring storybook. That is, a series of coloring pages that carry the same characters throughout, telling a fun story in the process.
This custom written and beautifully designed package tells the story of Henry Dragon:
Where is Henry's Family?
Henry Dragon is the last of his kind, and is perfectly content – until he finds a hot air balloon with instructions written in Dragon! Henry sets off on a whirlwind hot-air balloon adventure all around the world to look for his long-lost family. Along the way, he meets many friends who join him on his quest. Color Henry and his animal friends as they soar across the sky!
30 Coloring Pages in 8.5 x 11
3 Full-Color Front & Back Cover Options
3 Matching Title Coloring Pages
All files in PDF, JPG, and PSD
1 of 50 limited licenses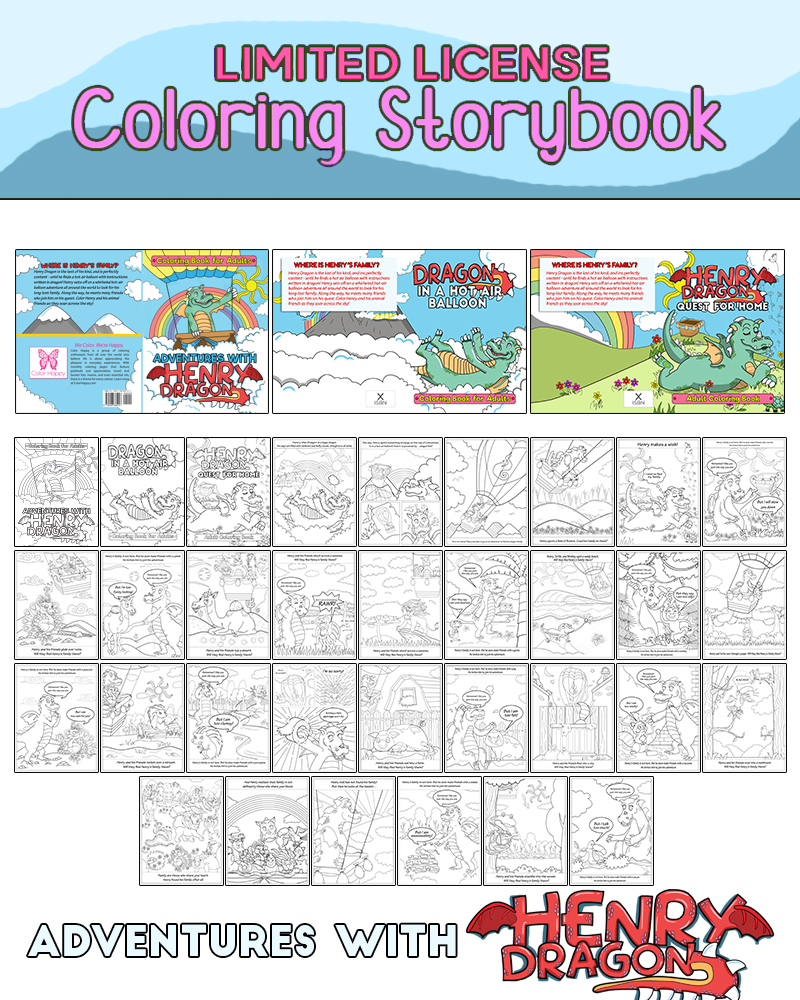 Purchasers have full permission to:
Alter/rebrand the pages/elements of the pages in any way
Create merchandise with the pages/elements of the pages
Create a membership site selling coloring pages
Sell the coloring pages as a package, or element of a larger package/product
Offer pages as a bonus for a paid product or membership
Offer pages as a resource within a paid membership
Offer the pages as a bonus for paying clients
Print the pages and give them away to customers or members in person
Print the pages and sell them to customers or members in person
Offer the pages as an optin resource
In a nutshell, you can do anything you want with it, except:
You may NOT use Color Monthly's/Color Happy's name (or Rayven's, for that matter).
You may NOT publish the content for free on the web. (this protects everyone's investment)
You may NOT resell the PLR rights to any images in this package.