Adult Coloring Designs Offered With Private Label Rights!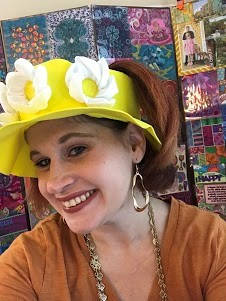 Rayven Monique here with my newest package of coloring designs for adults with PLR rights – our main product, Color Monthly PLR, October 2020 Edition.
I'd love your partnership in sharing this offer with others!
50% Commission, Each Month Your Customer is Subscribed
Your Affiliate Link:
https://colormonthly.com/order/aff/go/USERNAME?i=7
Replace USERNAME with your username.
(Not an affiliate yet? Sign up here: Color Monthly PLR Affiliate Program)
$27 A Month
One-Time-Only Upgrade Offer September Designs For $17! (regular $46.50)
Want a coupon code for your customers? Contact me.
Our flagship product is our monthly coloring PLR package, which provides customers with a 31-page (plus colorable cover) high quality coloring package with Private Label Rights.
Each Month Includes:
Cover Page
10 Mandalas
5 Pattern Designs
3 Artist's Choice Designs
3 Seasonal, Holiday, or Themed Designs
5 Quotes (focused on Seasonal/Theme)
Monthly Calendar
Daily Planner
Weekly Planner
Gratitude Journal Page
Menu Planner
All designs are in PDF and JPG, delivered the 1st Thursday of the month, two calendar months ahead. So, for example, in March, we released May's package, which gives our clients plenty of time to get them ready for use. Additionally, the Monthly Calendar, Daily & Weekly Planners, Gratitude Page & Menu Planners all come with PSD files as well.
Ideas on How to Use This Package:
Create your own monthly coloring membership
Add to journals, planners, and other low content offerings
Use as part of a coaching program
Allow customers at restaurants, group homes, schools to use
Provide as opt-in freebie
Email Swipes!
Email #1:  
Subject: Here we go again…
Fall is that time of year when it becomes pumpkin spice this and pumpkin spice that. Fall is a favorite time of year for lots of people – whether you like pumpkin spice or not 😉
What I want to share with you today has nothing to do with pumpkin spice, though. Instead I want to tell you about some fun Fall themed coloring pages that were just released.
Lady Rayven over at Color Monthly just released her October PLR package.
You'll get 35 pages:
10 mandalas
5 quote pages
5 pattern pages
3 doodle pages
3 themed pages,
2 affirmation pages
2 cover pages
1 menu page
1 weekly tracker page
1 daily tracker page
1 gratitude page
1 October non dated calendar page
You can use this package in so many different ways! Here's a few ideas to get you started:
Create a printable planner and journal and sell it on your website.
Create a mug or t-shirt or mousepad.
Choose your favorite pages and create an optin for your blog.
All images come in JPG and PDF format. The Planner Pages (Weekly Planner, Daily Planner, Menu Planner, Calendar and Gratitude Pages) also include editable PSDs.
What are you waiting for? Head on over and grab your package today!
LINK HERE
Your Sign Off
Email #2:  
Subject: New Release: October Fall/Halloween Coloring Package
I get so excited when I find out Color Monthly has a new coloring package release. And this time is no different.
One of my favorite quote pages, from this package, is the one with this quote:
Life starts all over again when it gets crisp in the fall. -F. Scott Fitzgerald
The quote on the page is surrounded by some leaves falling off a tree, a couple pumpkins and a few acorns – a perfect fall themed page.
All the pages are great and a perfect addition to a journal, planner, and more. Head on over and check out the package here:
YOUR LINK HERE
You will get a total of 35 pages:
10 mandalas
5 quote pages
5 pattern pages
3 doodle pages
3 themed pages,
2 affirmation pages
2 cover pages
1 menu page
1 weekly tracker page
1 daily tracker page
1 gratitude page
1 October non dated calendar page
PLR content is such a quick and easy alternative to having to create everything from scratch. All the hard work has been done for you and you get to reap all the benefits… for a small investment!
With this Color Monthly PLR package, you have have full permission to:
Alter/rebrand the pages/elements of the pages in any way
Create merchandise with the pages/elements of the pages
Create a membership site selling coloring pages
Sell the coloring pages as a package, or element of a larger package/product
Offer pages as a bonus for a paid product or membership
Offer pages as a resource within a paid membership
Offer the pages as a bonus for paying clients
Print the pages and give them away to customers or members in person
Print the pages and sell them to customers or members in person
Offer the pages as an optin resource
Head on over and pick up the October Fall/Halloween Themed package today:
LINK HERE
Your sign off
P.S. Sign up as a monthly subscriber for just $27/month and you'll save on the October package!
Social Blurbs:  
Fun Fall themed coloring package with 35 pages plus it comes with private label rights! LINK HERE
If you're a low content creator, this fun fall themed PLR coloring package is a great way to include a few fall themed pages in a journal or planner you're working on. Check it out here: LINK HERE
Fall is here. It's time to snuggle in with a warm, soft blanket, a nice warm cup of pumpkin spice latte and some Fall themed coloring pages. Oh & I forgot to mention this package is PLR so you can use it in your biz too 😉 LINK HERE
What Customers Can Do:
DO: alter/rebrand entire page/elements of page as desired
DO: or, leave as-is!
DO: create merchandise with pages/elements of pages
DO: sell alone or as part of a membership
DO: offer as a bonus or resource for a paid product or membership
DO: print the pages and give away in person
DO: print the pages and sell them in person
DO: offer pages as opt-in resource
What Customers Can't Do:
DON'T: sell as a book on Amazon (against their TOS)
DON'T: publish pages for free on the web
DON'T: resell the rights to this package, or any elements within
In a nutshell, an individual must give their email address, or buy a product, service, or membership to be given these materials online – EVEN INDIVIDUAL ELEMENTS OF THE PAGES. This protects the value of this package for everyone!
(Offline no need for an email address – it's cool to hand them out.)