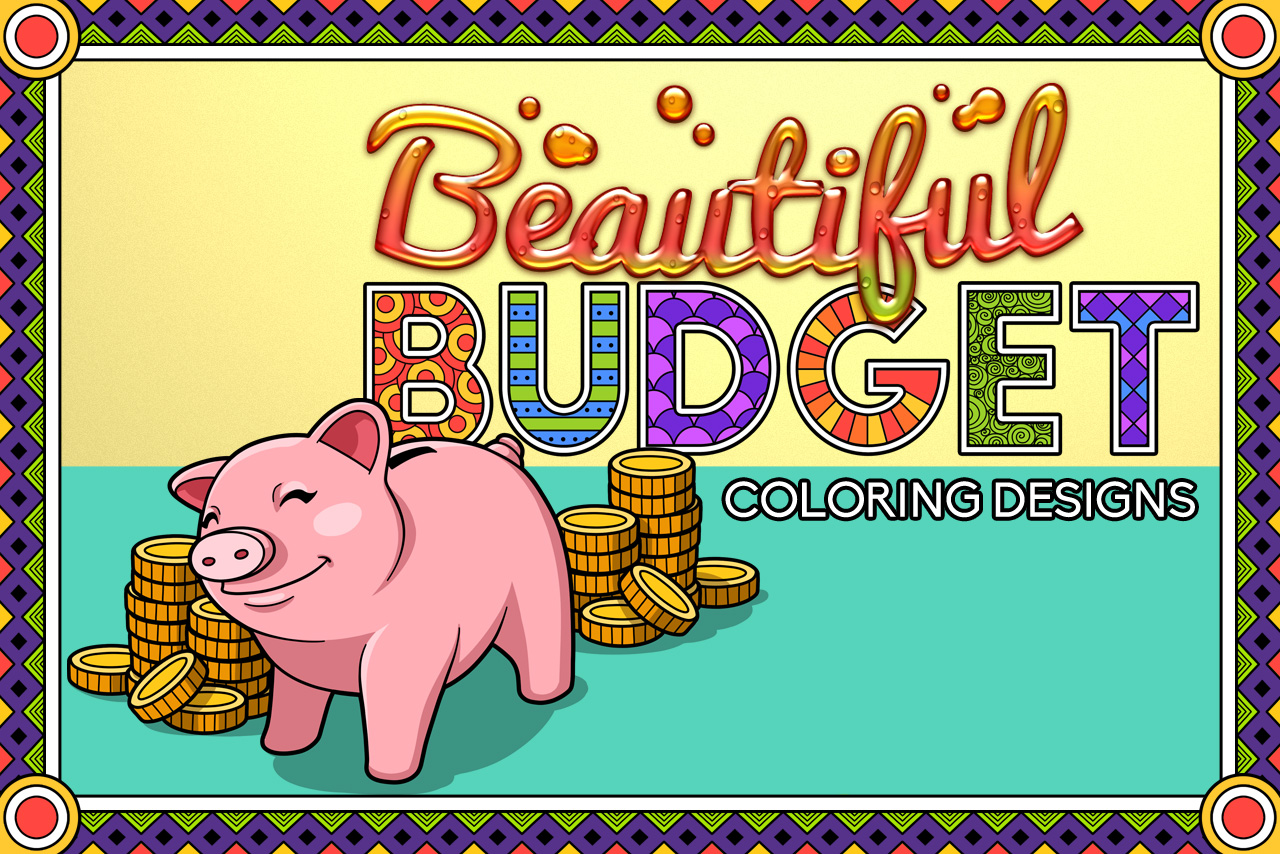 Create Journals, Workbooks, & Planners
You are Limited Only By Your Imagination.
Everyone wants to find fun and adorable ways to organize their lives. By offering this incredible set of financial tracking and budgeting forms, you'll be providing a creative outlet for your people to find clarity, focus on the important things in their lives and businesses, and add a little spunk to their day.
This beautiful set of budgeting and financial tracking forms has been hand-crafted with love, and is easy to add to any package, giving it extra value!
$$$ Sell the set digitally, add as a bonus item to another package you sell, or create a complete printed journal and sell. $$$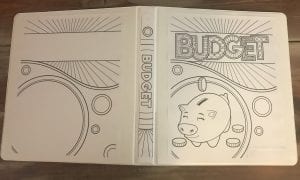 Beautiful Budget Coloring Designs was created to be sold digitally, with buyers printing off their own copies.
We recommend buyers use a 3-ring 1″ or 1/2″ view binder for their coloring budget.
Some of the included templates are designed to be colored and placed in the front, back, and spine of the view binder.

This Bundle Includes: 
Budget Cover Coloring Page for View Binder
Budget Back Cover Coloring Page for View Binder
Coloring Spines – 2 Pages (depending on size of your view binder in either 1/2″ or 1″ size)
Beautiful Colorable Title Page for Inside Your Binder
Tab Dividers (color these to separate the different sections of your binder: Logs, Debt, Occasional Bills)
Pay the Bills – Bill Payment Log (you'll want to print at least 12 of these, one for each month)
Pay the Bills – Year At A Glance
Bank Account Register (record incoming and outgoing transactions from your bank)
Charitable Contributions Log
Savings Account Log
Categories (fun coloring page outlining typical budget categories)
Monthly Budget – Style 1 (these have a blank space for the month)
Monthly Budget – Style 2 (these have a blank space for the month)
Budget Envelopes  (for the envelope method of budgeting)
Debt Be Gone!  (master debt payoff tally sheet)
Financial Freedom (colorable piggy image: put your financial goal at the top and color milestones)
Daily Spending (record what you spend in a day)
Pay the Bills Calendar (record when bills are due)
Debt Payoff Log (print one for each debt you owe, and record payments)
Net Worth (assets minus liabilities equals net worth -watch this grow!)
Account Info (track account numbers and information)
Occasional Bill Log (master sheet for those random, recurring bills; property taxes, car insurance, annual vet visits)
Occasional Bill Log (track each of your random recurring bills)
Occasional Bill Categories (fun colorable page filled with common occasional bill categories)
At a Glance – Monthly Recap – Jan – June
At a Glance – Monthly Recap – July – Dec
Notes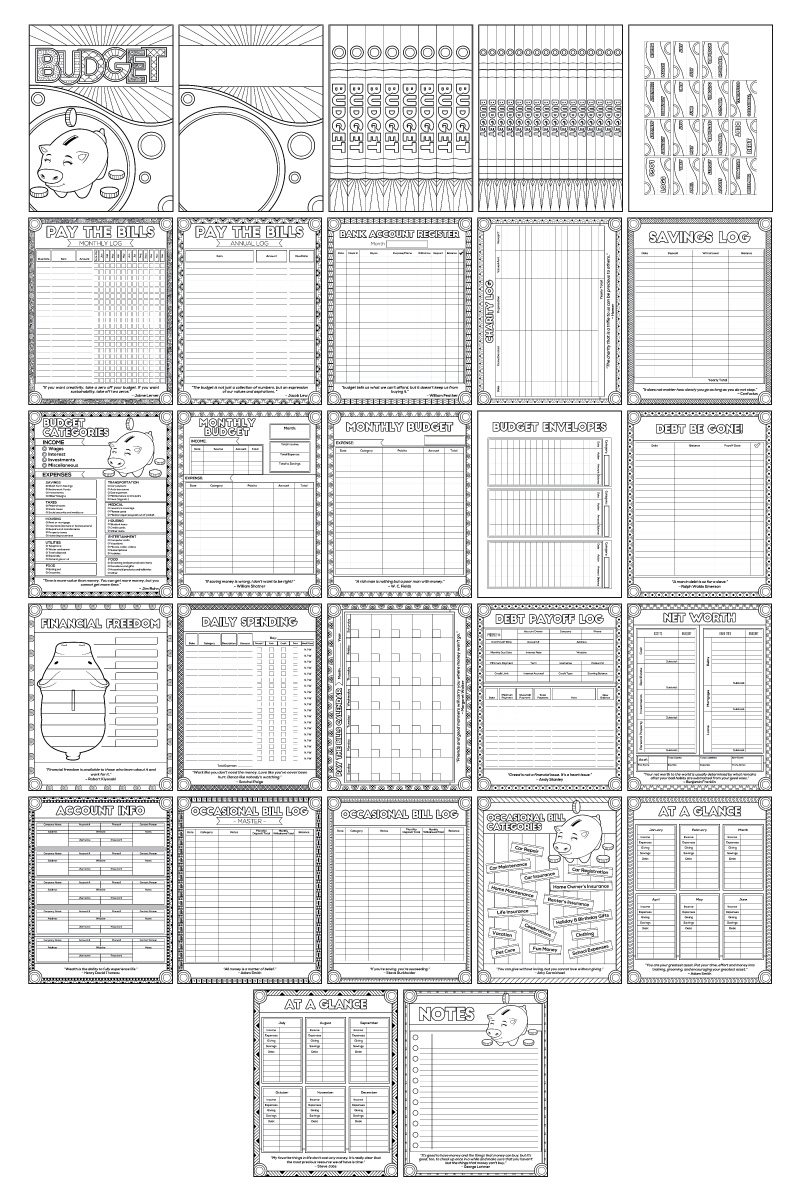 Evergreen. Editable PDFs allow users to type their own months directly on the forms.
Coloring elements hand-designed by professionals.
All files come in PDF, JPG, and PSD format
PLUS You Get Private Label Rights!
View a video of each page in the package:
COMBO
BOTH the black & white AND full-color designs!