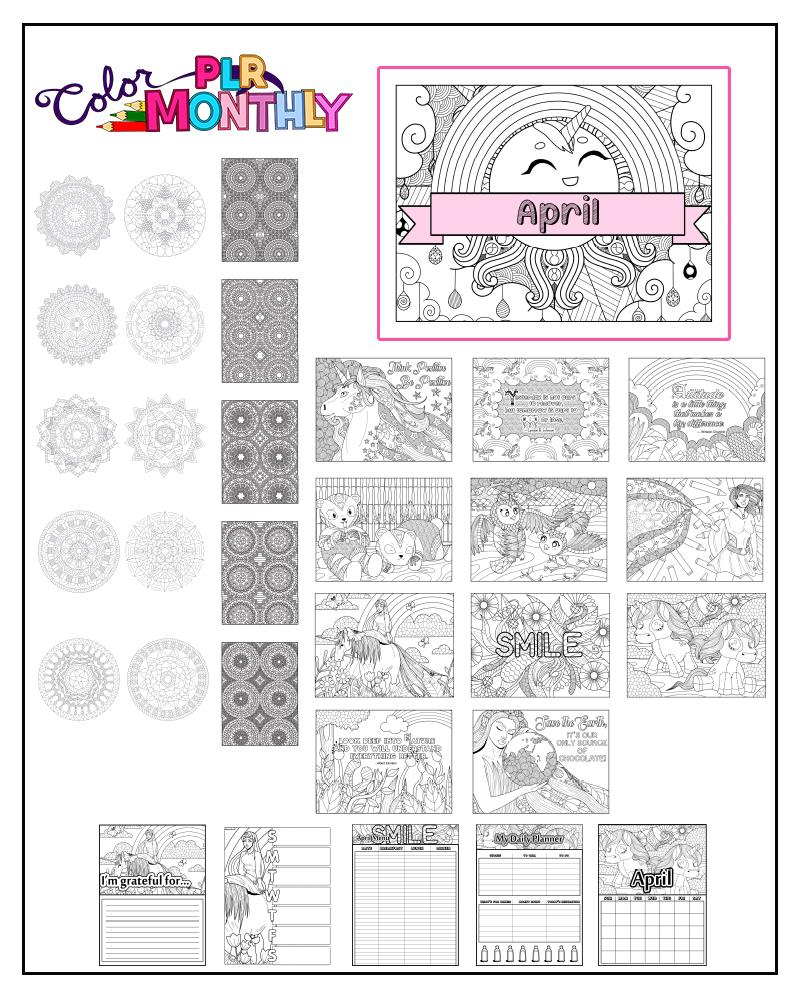 What If It Were Easy To Add Beautifully Designed Coloring Pages to Your Products, Memberships, Emails, or Coaching Program?
With Color Monthly PLR, it is easy! Enjoy PLR rights to this professionally designed coloring package.
31 Coloring Pages = Just $46.50!

A Total of 31 Custom Pages, Including:
April Cover Page
(10) Unique Mandalas
(5) Patterned Pages
"Think Positive. Be Positive" Unicorn Themed Quote
"Yesterday is not ours to recover, but tomorrow is ours to win or lose." Unicorn Themed Quote
"Attitude is a little thing that makes a big difference" Rainbow Themed Quote
"Look deep into nature and you will understand everything better" Nature Themed Quote
"Save the Earth, it's our only source of chocolate" Mother Nature Themed Quote
Unicorn Themed "I'm Grateful For…" Gratitude Page
Girl On Unicorn With Rainbow
"Smile" with Flowers
Unicorn Babies
Girl With Magic Crayon
Pandas and Bamboo
Owls At Night
Unicorn Babies Themed April Blank Calendar
"Smile" with Flowers Themed April Menu Planner
Girl On Unicorn Themed Weekly Planner
Unicorn Babies Themed My Daily Planner
All images in JPG and PDF format. The Planner Pages (Weekly Planner, Daily Planner, Menu Planner, Calendar and Gratitude Pages) also include editable PSDs.
Calendars do not have the 2019 date on them. They simply say "April".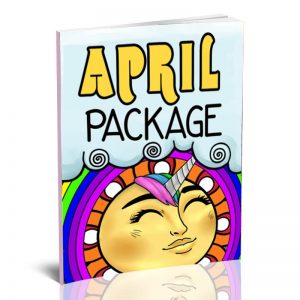 31 Coloring Pages = Just $46.50!