Adult Coloring Designs Offered With Private Label Rights!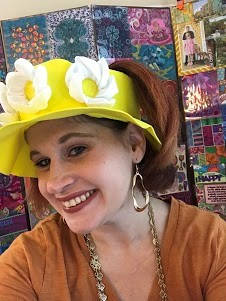 Rayven Monique here with my newest package of coloring designs for adults with PLR rights – Wine About It Coloring Pages.
I'd love your partnership in sharing this offer with others!
50% Commission 
Your Affiliate Link:
https://colormonthly.com/order/aff/go/USERNAME?i=20
Replace USERNAME with your username.
(Not an affiliate yet? Sign up here: Color Monthly PLR Affiliate Program)
Regular Price For 20 Pages is $30
Want a coupon code for your customers? Contact me.
This Bundle Includes The Following Beautifully Illustrated Affirmations:
Sip Sip Hooray
Uncork And Unwind
Wine Me Up And Watch Me Go
The Best Wines Are The Ones We Drink With Friends
Screw It
There Is Always Time For A Glass Of Wine
Trust Me. You Can Dance! (Love, Wine)
Wine A Little, Laugh A Lot
Wine Not?
Wine Gets Better With Age. I Get Better With Wine.
Merlot. Chardonnay. Zinfandel.
Save Water. Drink Wine.
Love The Wine You're With
I Take Baths Because Its Hard To Drink Wine In The Shower!
It's Wine O'Clock
Life Happens. Wine Helps.
Life's Too Short To Drink Cheap Wine
Sip Happens
You Had Me At Merlot
Unlike Milk, It Is Acceptable To Cry Over Spilled Wine
Coloring elements hand-designed by professionals.

All files come in PDF and JPG 

PLUS You Get Private Label Rights!
20 Designs For Only $17!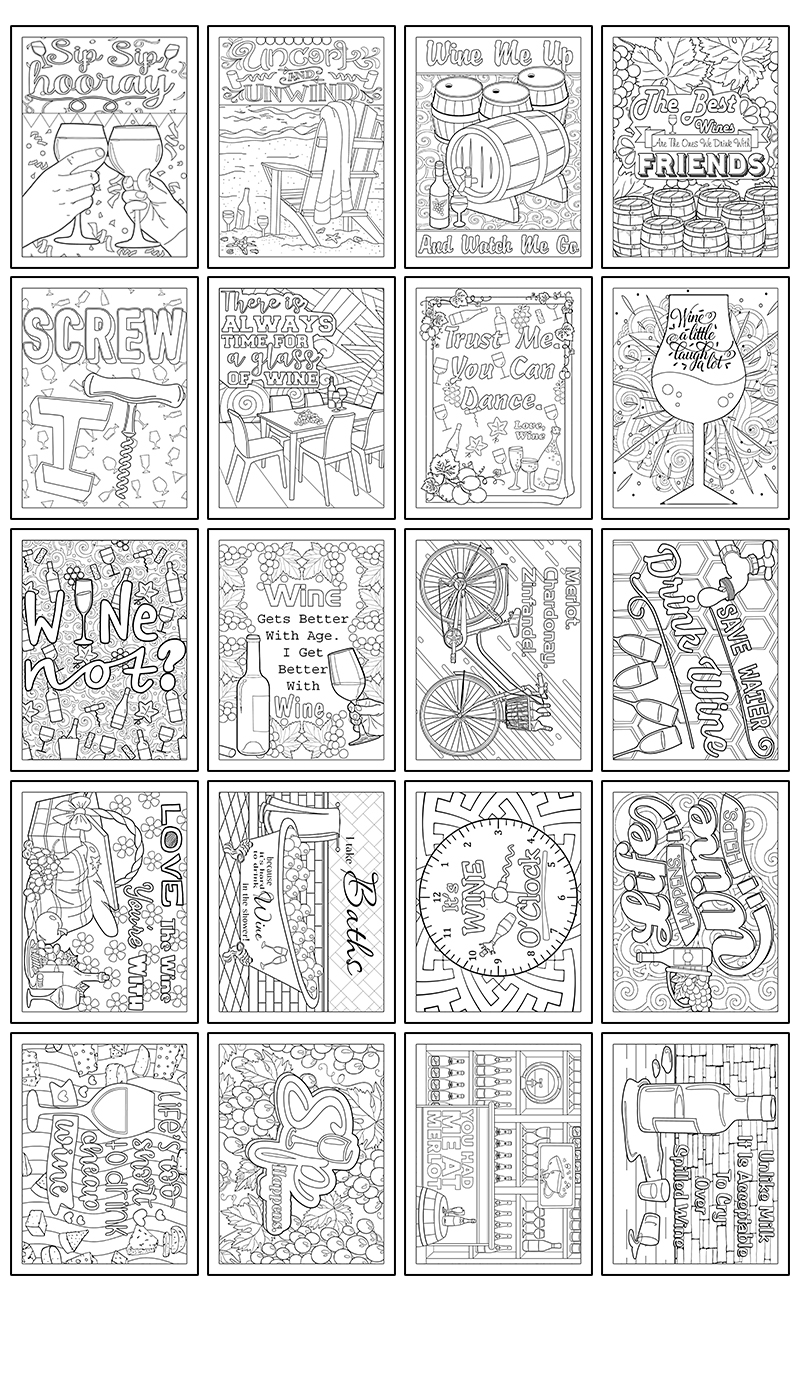 Swipes:
Social Media Blurbs:
Calling all wine lovers! Looking for a fun way to unwind? How about a glass of wine and some coloring? Check out this fabulous package of 20 wine themed coloring pages! YOUR LINK HERE
Have a wine lover in your life? If they enjoy grown up coloring too, I have something awesome to check out: YOUR LINK HERE
What's better than grown up coloring? How about grown up coloring and wine? Oh yeah! That's exactly what this newest package is all about: YOUR LINK HERE
Email #1
Subject: It's Wine O'Clock…
Thanks to Jimmy Buffet (Alan Jackson too) and the famous 'it's five o'clock somewhere' line in the popular song, it's become a common phrase you'll hear often if someone is having a drink. Well, I say it's wine o'clock!
If you love a good glass of wine and coloring, I have something cool for you to check out today…
The Wine About It Coloring Pages!
Some of my favorite quotes on the coloring pages are:
·      Trust me, you can dance. Love, Wine
·      Wine gets better with age. I get better with wine.
·      Save water. Drink wine.
·      Unlike milk, it is acceptable to cry over spilled wine.
And that's just a few! You get 20 wine themed pages. Not only are the quotes on the pages cute and said with a little tongue in cheek sarcasm, the design of each coloring pages is unique and hand-drawn!
I'm telling you; this isn't your average run of the mill boring adult coloring page you see here there and everywhere! These are creative, cute and so much fun!
Get $13 off now when you use coupon code WINE.
Check them out here:
===> YOUR LINK HERE
Your Sign Off
P.S. These are digital files. Nothing will be shipped to you. You'll receive instant access once purchase is completed.
Email #2
Subject: You could have some serious fun with this package of coloring pages!
Whether you're a wine lover or not, chances are more than likely you know at least one person who loves wine. Ok let's be honest… chances that you know only one wine lover are really slim 😉
But that's besides the point. Well, actually that is the point. And why I'm excited to share a brand-new resource, from Rayven over at Color Monthly, with you today.
Her Wine About It Coloring Pages package is so fun!
I mean it doesn't get much better than wine and coloring, right?
You'll find coloring pages with sayings like these:
·      Trust me, you can dance. Love, Wine
·      Wine gets better with age. I get better with wine.
·      Save water. Drink wine.
·      Unlike milk, it is acceptable to cry over spilled wine.
And that's just from 4 of the 20 pages you'll get when you pick up this package!
===> YOUR LINK HERE
I can think of some fun things you could do with this coloring package!
·      Print off the pages and have a girl's night. Invite a group of your gal pals over and have fun chatting while coloring. Oh, and of course drinking some wine. I mean you can't color wine themed coloring pages without drinking some too, right? 😉
·      Grab the package, have it printed into a book (you can easily do this at your local Office Max) and gift it to your wine loving friend.
·      Sell it of course! Yep, this come with PLR rights so you have permission to sell it on your website.
·      Have products created using the designs
Those are just a few ideas! You really are only limited by your imagination. Get creative, think outside the box and see what you come up with.
For offline businesses, how awesome would it be for someone that sells wine, owns a winery, has a wine tasting tour, etc. for them to grab this package and offer some coloring pages to their customers?
You can get all the details here: YOUR LINK HERE
Use coupon code WINE to get package for just $17!
Your Sign Off
P.S. Please note that these are digital files. You will access them online and print them from your home computer. Nothing will be shipped to you.
Email #3
Subject: Let's whine about it…
Actually let me rephrase that – let's wine about it.
Yep, no whining allowed here. Instead you're going to get your wine on. And your coloring on too.
Thanks to Rayven at Color Monthly and her unique, fun, and somewhat sarcastic package of coloring pages – Wine About It.
In this brand-new package you will find 20 coloring pages all about wine. You'll find fun sayings like:
·      I take baths because it's hard to drink wine in the shower
·      Save water, drink wine
·      Trust me, you can dance. Love, Wine
·      You had me at Merlot
Whether you want to get your hands on these pages for your own personal use or to use in your biz, that's up to you. But, you will be whining for sure if you don't head on over and grab this right now!
===> YOUR LINK HERE
Use coupon code WINE to save $13!
Your Sign Off
P.S. This is a PLR package. That means you can brand and tweak and sell as your own! The hard work has already been done for you.
Ideas on How to Use This Package:
Create your own monthly coloring membership
Add to journals, planners, and other low content offerings
Use as part of a coaching program
Allow customers at restaurants, group homes, schools to use
Provide as opt-in freebie
What Customers Can Do With These Designs:
DO: alter/rebrand entire page/elements of page as desired
DO: or, leave as-is!
DO: create merchandise with pages/elements of pages
DO: sell alone or as part of a membership
DO: offer as a bonus or resource for a paid product or membership
DO: print the pages and give away in person
DO: print the pages and sell them in person
DO: offer pages as opt-in resource
What Customers Can't Do:
DON'T: sell as a book on Amazon (against their TOS)
DON'T: publish pages for free on the web
DON'T: resell the rights to this package, or any elements within
In a nutshell, an individual must give their email address, or buy a product, service, or membership to be given these materials online – EVEN INDIVIDUAL ELEMENTS OF THE PAGES. This protects the value of this package for everyone!
(Offline no need for an email address – it's cool to hand them out.)