Adult Coloring Designs Offered With Private Label Rights!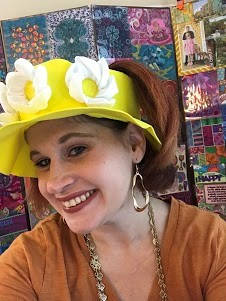 Rayven Monique here with my newest package of coloring designs for adults with PLR rights – our main product, Color Monthly PLR, July 2020 Edition.
I'd love your partnership in sharing this offer with others!
50% Commission, Each Month Your Customer is Subscribed
Your Affiliate Link:
https://colormonthly.com/order/aff/go/USERNAME?i=7
Replace USERNAME with your username.
(Not an affiliate yet? Sign up here: Color Monthly PLR Affiliate Program)
$27 A Month
One-Time-Only Upgrade Offer June's Designs For $17! (regular $46.50)
Our flagship product is our monthly coloring PLR package, which provides customers with a 31-page (plus colorable cover) high quality coloring package with Private Label Rights.
Each Month Includes:
Cover Page
10 Mandalas
5 Pattern Designs
3 Artist's Choice Designs
3 Seasonal, Holiday, or Themed Designs
5 Quotes (focused on Seasonal/Theme)
Monthly Calendar
Daily Planner
Weekly Planner
Gratitude Journal Page
Menu Planner
All designs are in PDF and JPG, delivered the 1st Thursday of the month, two calendar months ahead. So, for example, in March, we released May's package, which gives our clients plenty of time to get them ready for use. Additionally, the Monthly Calendar, Daily & Weekly Planners, Gratitude Page & Menu Planners all come with PSD files as well.
Ideas on How to Use This Package:
Create your own monthly coloring membership
Add to journals, planners, and other low content offerings
Use as part of a coaching program
Allow customers at restaurants, group homes, schools to use
Provide as opt-in freebie
Email Swipes!
Email #1:  
Subject: Are You Looking for a Way to Relax on a Sunny Spring Day?
Are you looking for a way to relax on a sunny spring day? Picture this: you're sitting on a park bench. The birds are chirping, the wind is blowing by, and you can smell the fresh flowers blooming, ready for the new season. You're enjoying the nature surrounding you as you color away. The only worry on your mind is which markers to choose between. With Color Monthly PLR's newest theme package, this can all become a reality.
My friend Rayven has just released her latest monthly package for April. Her unique team of graphic artists work together to create 33 pages of inspiring and creative coloring pages that add a little therapy and relaxation to your day. Plus, they look great on the wall! This package includes 5 coloring pages with quotes, here's some of my favorite:
"Easter: the only time it's okay to put all of your eggs in one basket!"
"Easter egg hunts are proof that your children can find things when they really want to"
"March winds and April showers bring forth May flowers"
And more!
Looking for a way to advertise this for your business? No problem! This package comes with PLR rights, and makes a great addition to low content items, such as journals or planners.
So what are you waiting for? Brighten up your day now with Color Monthly PLR's April package. LINK HERE
Sign off
Email #2:  
Subject: Who Doesn't Love the Season of Earth Coming Alive Again?
Have you ever woken up and wondered where all the time went? Yesterday feels like Halloween, and all of a sudden we're in a new decade! Before we know it, Easter is gonna be here. Fresh buds bloom, children go on Easter egg hunts, farmers plant their new seeds. Who doesn't love the season of earth coming to life again?
My friend Rayven over at Color Monthly PLR has just released her latest theme package – 33 coloring pages filled with spring nature and Easter spirit. While I enjoy sitting down to color these myself, they also work great for the kids on Easter day. It's a great way to distract them from all the candy they just found!
This package includes:
10 mandalas
2 daily planners
1 monthly tracker
1 menu planner
And so much more!
I find the menu planner to be very convenient when it comes to tracking what I'm eating. It's an artistic way to log what you're putting into your body, and it's fun! It's a very creative way to make sure I'm keeping track of everything.
Wanting to market these materials to your audience? No biggie! This package comes with PLR rights, so it's the perfect addition to any low content items, such as journals or planners.
Some of my favorite quotes from this package are:
"April hath put a spirit of youth in everything"
"Keep your face to the sunshine and you cannot see a shadow"
And more!
Grab your copy now! LINK HERE
Social Blurbs:  
Color Monthly PLR has just released their April theme package, it's the perfect way to spring into coloring! LINK HERE
Looking for a way to jazz up your low content journals, planners, etc? Check outColor Monthly PLR's newest theme package with PLR rights now! LINK HERE
Wanna know the best way to relax on a spring day? Check it out here: LINK HERE
What Customers Can Do:
DO: alter/rebrand entire page/elements of page as desired
DO: or, leave as-is!
DO: create merchandise with pages/elements of pages
DO: sell alone or as part of a membership
DO: offer as a bonus or resource for a paid product or membership
DO: print the pages and give away in person
DO: print the pages and sell them in person
DO: offer pages as opt-in resource
What Customers Can't Do:
DON'T: sell as a book on Amazon (against their TOS)
DON'T: publish pages for free on the web
DON'T: resell the rights to this package, or any elements within
In a nutshell, an individual must give their email address, or buy a product, service, or membership to be given these materials online – EVEN INDIVIDUAL ELEMENTS OF THE PAGES. This protects the value of this package for everyone!
(Offline no need for an email address – it's cool to hand them out.)